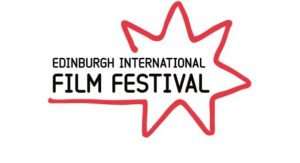 Ant!pode is proud to inform that UK PREMIERE of the film "My Friend the Polish Girl" directed by Ewa Banaszkiewicz and Mateusz Dymek will take place at Edinburgh International Film Festival (20 June – 1 July).
DATE & TIME
26 June 20:55 Odeon 4
28 June 18:20 VUE Omni
Best of British programme
New films from Scotland, England and Wales combine to explore multiple styles and genres, united in their determination to tell new stories using a variety of filmic styles. As usual, new films from Scotland are a vital part of our selection, balanced alongside great new films from Wales, including two new features from writer/ director Jamie Adams. Several films feature spellbinding performances from young stars on the rise.
Actors on show include Natalie Dormer, Samantha Morton, Tom Wilkinson, Bel Powley, Ed Skrein, Sadie Frost, Andrew Scott, Jennifer Saunders, Suki Waterhouse, David Hayman, Billie Piper, Sophie Kennedy Clark, Maisie Williams and Daniel Mays. Films in consideration for the prestigious Michael Powell Award will be selected from the Best of British section.