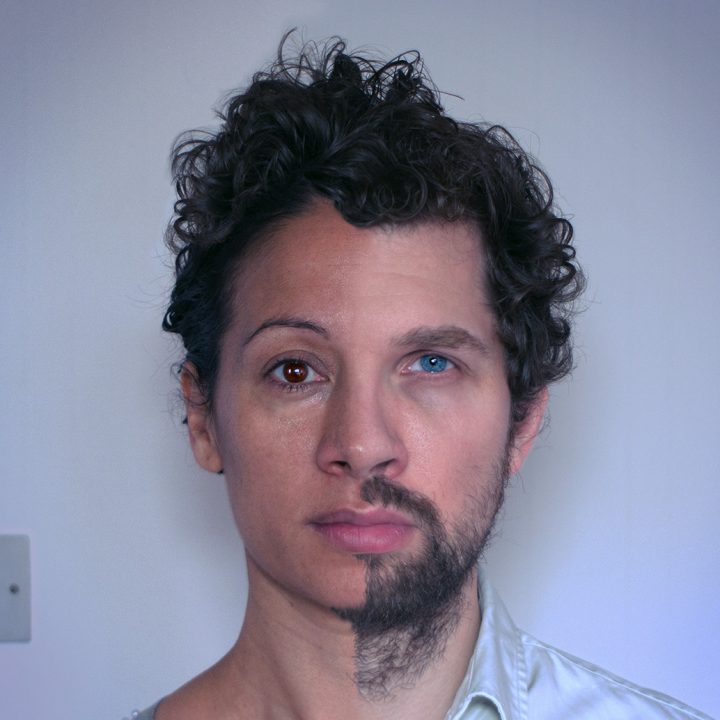 Ewa Banaszkiewicz/Mateusz Dymek
Writers, directors, producers
Both children of immigrants, Ewa was born and raised in London by a Sri Lankan mother and Polish father. Mateusz was born to Polish parents who defected from communist Poland to live in Sweden and the States.
In their twenties, Ewa and Mateusz made a return to Poland to study film direction at the prestigious Polish National Film School in Łódź.
They both connected through the feeling that the outsider immigrant experience was something they couldn't Quite escape.
Ewa's student film, I Wish, I Wait, which touched on the Sri-Lankan diaspora in London, premiered in competition at Cannes Film Festival and was also selected for Telluride and Karlovy Vary. Mateusz's student documentary, EweLinal, about an unemployed actress, was screened at Dok Leipzig and later sold to Polish Television, while his diploma experimental fiction film, Surface Animal was nominated at Gdynia Film Festival (the "Polish Oscars"). After film school, Ewa was invited to the Cannes Cinefondation Residence in Paris, while Mateusz attended the Nipkow Programm in Berlin.
From 2007 Ewa and Mateusz started collaborating on projects: 3 in a Bed, a play which they co-wrote, won a new writers competition and was later produced by BBC Radio and Polish Radio. Their mid-length films Come to Me and In a Land Full of Toys;-) (both coming-of-age stories) were screened in Krakow Film Festival, Telluride Film Festival (again) and won several prizes at important Polish festivals, including Gdynia.
Between these films, they have written a myriad of other radio plays for the BBC in London, where they currently reside after many years in Warsaw and sporadic stints in New York. In 2009, they eventually got married and soon after set up the production company Warsaw Pact Films. Through this enterprise, they produced and co-directed the experimental short film BEASTS. The film was made in collaboration with the renowned British dance company The Ballet Boyz and was originally
commissioned for Channel 4 in the UK, but was controversially banned from broadcast for the way it choreographed violence. BEASTS was later proudly screened at the BFI London Film Festival and Clermont-Ferrand.
Warsaw Pact Films has recently been commissioned to produce the Brexit drama, The King of the Flat White as Narrated by Queen Elizabeth II for BBC R4.
Through their work, Ewa and Mateusz strive to depict a truthful, if disturbing, psychological portrait of people struggling to fit in. Their exploration of humanity touches upon issues of sexuality, vulnerability, and morality – with hopefully a touch of humour. They naively believe that cinema language is still a largely unexplored art form. MY FRIEND THE POLISH GIRL is their debut feature.
Filmography:
 2015–­2017 My Friend the Polish Girl (feature film)
Produced by Warsaw Pact Films
Co-writers/directors/producers
 2014–15 BEASTS (experimental short film)
Produced by Warsaw Pact Films, Channel 4 and The Ballet Boyz
Co-writers/directors/producers
Clermont Ferrand • BFI London Film Festival • London Short Film Festival
 2013 Cash Cow (radio play)
Produced by BBC
Co-writers
2011 Pink Boy, Blue Girl  (radio play)
Produced by BBC
Co-writers
Play of the week
2008–2010 Come to Me (30 minute fiction film)
Produced by SFP/TVP Kultura
Director: Ewa Banaszkiewicz, Co-writers: Ewa/Mateusz
Telluride Film Festival – Great Expectations • Gdynia Film Festival (Polish Oscars) – Best Actress and Best Direction in Newcomers Section • Polish Televsion broadcast
2010 3 in a Bed  (radio play)
Produced by BBC and Polish Radio
Co-writers
Winners: Polish new writers competition • Published in Dialog (prestigious Polish periodical)
2006 Forever and Ever (music video for Wilki)
Produced by Papaya Films
Writer/director: Mateusz Dymek
 2005 In a Land Full of Toys 😉 (30 minute fiction film)
produced by SFP/TVP Kultura
Writer/Director: Mateusz Dymek
Gdynia Film Festival Nomination Best Film (Polish Oscars) • Koszalin Film Festival – Audience Award. • Kraków Film Festival – Official Selection • Era Nowe Horyzonty Wrocław – Official Selection • Prowincjonalia Film Festival • Festiwal DaKino (Romania) • Neubrandenburg Film Festival (Germany) • Polish Televsion broadcast
2005 Interaktywność – Nie bawisz się nie żyjesz! (commercial)
Produced by For Fun TV
Director: Mateusz Dymek
Kreatura Advertising Award 2005 (Best Commercial)
2004 Raise Your Arms (radio play)
Produced by BBC
Writer: Ewa Banaszkiewicz
2003 SMS Top 10 & T-Love: Polisz boyfriend (promos)
Produced by MTV Poland
Writer/Director: Mateusz Dymek
2001–2003 Surface Animal (50 minute fiction film)
produced by PWSFTViT
Writer/Director: Mateusz Dymek
Gdynia Nomination (Polish Oscars) • Off Cinema International Film Festival – 3rd Prize • Oskariada Film Festival – Audience Award & Best Editing • Offensiva International Film Festival – Special Jury Prize
 2002 The Maids (theatre play)
Teatr Studyjny, Łódź
Writer: Jean Genet
Adaptation/Director: Mateusz Dymek
2002 Ewelina! (50 minute documentary)
produced by PWSFTViT
Director: Mateusz Dymek
Leipzig International Festival for Documentary Film • Polish Television broadcast
2001 I Wish, I Wait (short fiction film)
produced by PWSFTViT & NFTS
Festival de Cannes: Nomination • Telluride Film Festival: Official Selection • Karlovy Vary International Film Festival • Festival International des Ecoles de Cinéma de Poitiers
2000 I'm Here (documentary short film)
produced by PWSFTViT
Writer/Director: Ewa Banaszkiewicz
Kraków Film Festival – Offical Selection • Leipzig International Film Festival • Ludwigsburg Film Festival • Polish Television broadcast