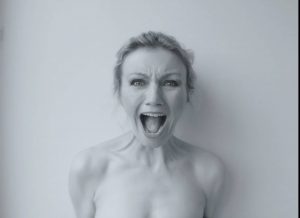 Antipode is glad to present North American Premiere of erotic and post-Brexit-vote drama "My Friend the Polish Girl" by Ewa Banaszkiewicz and Mateusz Dymek at Carnegie Mellon IFF (March, 21-25, USA, Pittsburgh).
Showtimes:
THE POWER AND CONTROL OVER INTIMACY
MY FRIEND THE POLISH GIRL borrows from cinema verite and video bloggers to create a rare naturalism in style and performance. A raw, sexual, and visually brash film exploring the abusive power and control over someone's intimacy.
FRIDAY, MARCH 22, 7:00PM, McConomy Auditorium, CMU – Carnegie Mellon IFF | March, 21-25 | USA, Pittsburgh
w/Exclusive Q&A with Directors Ewa Banaszkiewicz & Mateusz Dymek!
SATURDAY, MARCH 30, 5:15PM, Michigan Theater Main Auditorium – Ann Arbor Film Festival | March, 26-31 USA, Ann Arbor, Michigan
WEDNESDAY, APRIL 3, 6:00PM, Carlow University – THE Blurred lines between documentary and fiction film.
The increasing presence of staged documentaries, posing as authentic representations of reality, reveals complex issues in a subjective media landscape of post-truth, fake news, and selfie culture. Observed from a practitioner's viewpoint, a husband and wife filmmaker team explore the moral and artistic choices facing the contemporary filmmakers at the intersection of fiction and documentary.
This event is FREE and open to the public!