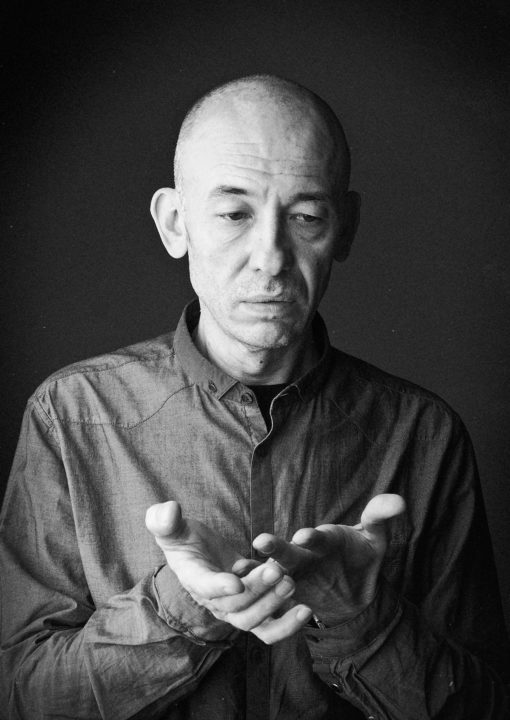 Sergey Debizhev
Sergey Debizhev was born on August 1, 1957 in Essentuki, Stavropolskiy kray, RSFSR, USSR.
Has received classical art education in Tavrichesky art school (St.Petersburg) and in St.-Petersburg Mukhina Design Academy. He was engaged in design, painting and history of art in the 70-80ties. He worked as a teacher of composition in Serov art school.
Member of the Union of Russian Artists. Member of the Union of cinematographers.
He has been in filmmaking since 1987. He works in the field of musical and documentary cinema.
In 1991 he shot a fiction film named «Two captains – 2» with participation of all art elite of St.Petersburg. The film became an emblem of the youth generation and made the author well-known and established artist.
Has shoot set of musical clips with participation of Russian rock-and-roll's stars .
All films made by Sergey Debizhev participated in many Russian and international film festivals.
Now Sergey Debizhev is working over a series of films about world cultures and religions named «In real time».
Filmography:
2016 «Hymn to the Great City» 50 min, documentary film, St. Petersburg documentary film studio and  «Two Captains Production Company» Limited Liability Company
2015 «The Last Knight of the Russian Empire» 80 min, documentary film, St. Petersburg documentary film studio and «Two Captains Production Company» Limited Liability Company
2013 «Russian Dream» 52 min, documentary film, St. Petersburg documentary film studio
2011-2012 «Water Nymph» 26 min, documentary film, St. Petersburg documentary film studio
2008 – 2010 «The Golden Mean»  feature film, 90 min, FUJI 35 mm, St. Petersburg documentary film studio
2008 «Mikhaylovsky Theatre»  26 min., video, documentary film, St. Petersburg documentary film studio
2005-2008 «India», «Cambodia», «Jerusalem», «Thailand», «Italy», «Spain», «Morocco», (series of films about world cultures and religions under the general name «In real time ») 26 min., video, documentary, St. Petersburg documentary film studio
2002 "St.Petersburg in real time" 13 min., video, documentary film, St. Petersburg documentary film studio
1999 "1812" 18 min., 35mm, music
1998 "My church" 5 min., 35mm, music video
1997 "Moscow" 4 min., 35mm, music video
1997 "Polar explorers", "15 chicks"  4 min., 35mm, music video
1996  "Love" 4 min., 35mm, music video
1995 "Carthage" 26 min., TV
1994 "Moscow's October" 4 min., 35mm, music, Studio "Create"
1993 "Diminished responsibility complex" 30 min., 35mm, documentary film, LSDF
1992 "Twofaced Janus" 26 min., video, documentary film, LSDF
1991  "Two Captains – 2" 70 min., 35mm, feature film, "Nicola Film"
1990  "Red on red" 50 min., 35 mm, documentary film, LSDF
Filmography in our catalog