Back to our catalogue
Outlaw
original title: Autlo
2019, 95 min., color, Russian-Latin
LGBT
CATEGORIES :
Erotic Drama
,
Debut
COUNTRY:
Russia
PRODUCTION :
CAST
Gleb Kalyuzhnyy, Sergey Epishev, Viktor Tarasenko, Liza Kashintseva
CREW
Director
:
Screenplay
: Kseniya Ratushnaya
Cinematographer
: Gevorg Markosyan
Producers
: Kseniya Ratushnaya, Veronika Chibis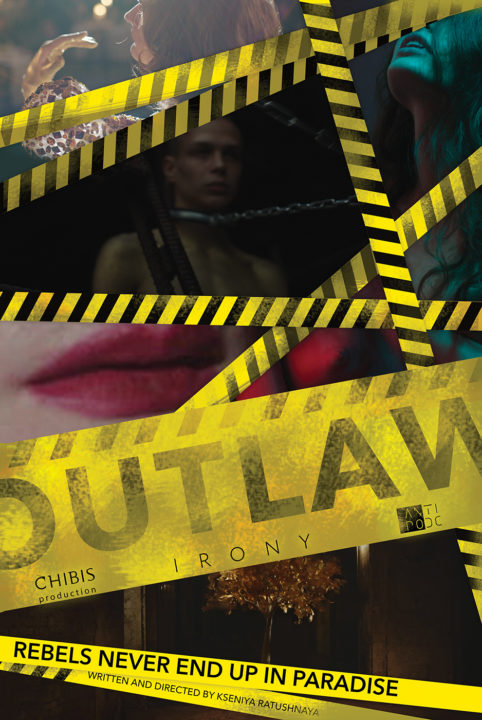 COMMENTS
DIRECTOR'S NOTES: OUTLAW is about the impossibility of love. In Russia gay and trans themes are considered provocative and risky, and you most certainly won't get a permission for theatrical release. Film is a drama with a sprinkle of dark humor. Some scenes may feel provocative – in a Balabanov or Lynchian way, but they demonstrate, as the story unveils, that real internal freedom can't be obtained through violence and extreme sexual endeavors. OUTLAW is planned to be very art-oriented, with quite a few references to famous paintings and books, e.g. Bosch's "Garden of Earthly Delights", Plato's "Symposium", Boccaccio's "Decameron". Therefore the camera movement will make us feel as if we are in a work of art that somehow strangely resembles reality.
SYNOPSIS
Rebels Never End Up In Paradise
Sex and love; rejection and acceptance; passion and depravity – for anyone pushed to the fringes of society, these emotions can often become indistinguishable.
GAY KID is an 11th-grader in Moscow, struggling to align his burgeoning homosexuality with his desire for acceptance by the mainstream, both symbolised by the most popular kid in school, ALPHA. NINA is a middle-aged schoolteacher, with secrets in the past that continue to haunt him. On the face of it, OUTLAW is the only one who revels in her role as outsider; freed from societal restraints, she gives full rein to her basest carnal instincts.
The plot switches from present-day Moscow – centred on the interweaving storylines of Gay Kid, Alpha and Outlaw – and the Soviet Union in the 1980s, following Nina's love affair with an army GENERAL.
PRESS
The film's LGBT subject matter is set to attract controversy in Russia where the distribution of a film that depicts a homosexual relationship can attract heavy fines.
Victor Tarasenko, Lisa Kashintseva, and Gleb Kalyuzhny star in the film that takes place in modern day Moscow and the Soviet Union of the 1980s. It tells the story of a high-school student who is coming to terms with his awakening homosexuality and a mysterious girl he befriends. Both are trying to attract the attention of the most popular boy in the school. – By Martin Blaney, Screendaily
"The main theme in Outlaw is inner and outer freedom, which has always been important for me. The second theme is the impossibility of reciprocal love lasting for longer than a single happy moment. The fact that my protagonists are gay, transgender, a psychopath-philosopher, derives from my desire to find the most personally interesting way of expressing that idea. Of course, I truly sympathise and empathise with the problems of LGBTQ people, inasmuch as in Russia they are subjected to this day to injustice, patriarchy, wild and blind discrimination". – director Kseniya Ratushnaya to Samuel Goff, The Calvert Journal