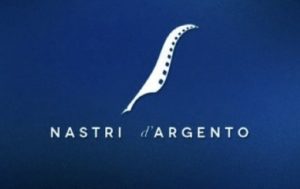 The awards ceremony on Thursday, March 1, 19-00
WEGIL – Largo Ascianghi n.5 ROME
KARENINA & I by Tommaso MOTTOLA is in the finale for Nastri d'Argento 2018 for best documentary. Here are the names of the finalists, among which will be awarded 1 March in Rome, the Nastro d'Argento Awards – Documentaries 2018. It's announces the SNGCI, which are awarded every year by film journalists from the SNGCI (National Union of Film Journalists), stating, however, that in the whole list of 100 titles this year in the selection ( 'the real Cinema', 'Cinema Show' and the docu-film) is also expected, as every year, in addition to the Tapes, the assignment of certain prizes and special mentions that the Union will make known, 1 March, along with the 'quintet' finalists.
The prizes will be delivered on the 1st of March, in Rome, in the new space WEGIL (19 hours) in the evening invitations.
To follow, all the titles chosen by the Jury of the Union between the films of the official selection by the delegate Sngci for documentaries and short films, Maurizio di Rienzo. Please note that the films in the selection have been proposed in the 2017 film Festivals or in specialized exhibitions, out in the hall or in dvd and on the web, in any case transmitted by a tv channel).
SILVER RIBBONS DOCUMENTARIES
Awards 2018 – official Selection 2017
DOCUFILM
– WHAT Is The LOVE of Fabio MARTINA
– DOUBLE, Ra DI MARTINO
– DIVA! Francesco PATIERNO
– MR. ROTPETER, Antonietta DE LILLO
– KARENINA & I Tommaso MOTTOLA
– THE RUN DE The TIME of Antonio BELLIA
– SURBILES of Giovanni COLUMBU