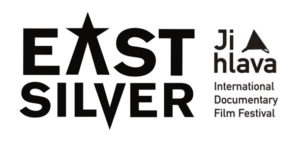 Ant!pode is pleased to inform that films
were included in EAST SILVER 2016 at the 20th Jihlava International Documentary Film Festival in October 25 – 30, 2016, Jihlava, Czech Republic.
All titles included in the East Silver Market 2016 are included in the market videolibrary and available to professionals twice a year: during the main event of East Silver Market 2016, which takes place at 20th Jihlava IDFF and in the East Silver Videolibrary within the East Doc Platform in March 2017 in Prague.
All titles are included in the well-secured streaming system, accessible to international professionals at http://streaming.eastsilver.net. Titles are included in the system for the period of 18 months (October 2016 – March 2018). Protected by password, the easy-to-navigate interface of the online streaming area is similar to the interface of our searchable market library database and allows the users to communicate with producers. The streaming database is available to selected industry professionals who attended the East Doc Platform and the East Silver Market 2016 in person, and to the international festival selectors, sales agents, distributors, TV buyers and other film professionals.
ACT&PUNISHMENT (P*ssy Riot case) at
Database