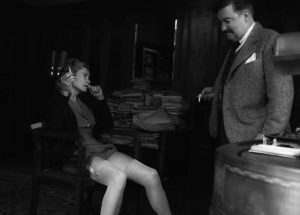 On Monday, during the session of the Russian Oscar Committee, it was decided to put forward Andrey Konchalovskiy's film Paradise for the Academy Award (FOREIGN LANGUAGE FILM).
The final selection of competitors in the category will be further defined by the Academy of Motion Picture Arts and Sciences in Hollywood. The announcement of the nominees for the 89th Academy Awards edition is scheduled for January 24. The award ceremony takes place on 26 February in Los Angeles.
The film director commented the decision of the committee as follows: "Well, I do not know, I thank my colleagues. I have always been passed over somehow. Well, I think I should agree".
The Paradise was not the only pretender to the nomination but it was chosen by the majority of 15 committee members. "A number of options were discussed – some voted for Kirill Serebrenikov's Student , some for Nikolay Lebedev's Crew, some for Aleksandr Mindadze's Sweet Hans, dear Peter. But The Paradise amassed as many votes as all other films put together", said Alexander Rodnyansky, film producer and Oscar Committee member to Izvestia.
He explained this decision by a combination of three factors: "Firstly, Konchalovskiy has a Silver Lion as a director. It is a very good platform. Secondly, very good reaction from Western press is needed: it is exactly the case of The Paradise. Finally, Konchalovsky is a great international figure with, a big name. It is a very suitable candidate for Russia. At present, no one can be better".