Back to our catalogue
Download flyer
Together
original title: VMESTE
2014, documentary, Russia, 52 min, color, DCP, Russian
Astrid Lindgren
family history
hidden camera
juvenile
postdoc
road movie
CATEGORIES :
Documentary
,
Debut
DOCUMENTARY CATEGORY :
Portraits
COUNTRY:
Russia
PRODUCTION :
FESTIVALS & AWARDS
CREW
Director
:
Cinematographer
: Denis Shabaev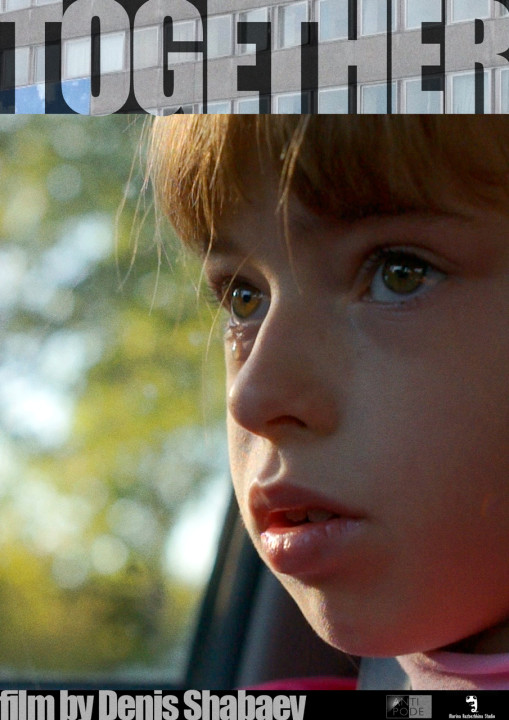 SYNOPSIS
Two people are on the road. Everyday life, business calls, games, a curve of the highway, a swing and again business calls…
During this year the father and the daughter have not seen much of each other and they have not been alone for a long time.
Two cameras are looking face to face; different fears inhabit one and the same space.
There is a question: should they come back or should they continue travelling together?
PRESS
CEEL.org.uk by Robin Ashenden June 21, 2015
The Hungarian director István Szabó, searching for justifications of his craft,  said that what film could do, above any other art, was provide a close-up of the moving human face – and in few films are you more aware of it than this. Shabaev's filming of his daughter is pitiless: we see the pinks in the corners of her eyes, the chewed up cake when she eats with her mouth open, together 3 (2)the crumbs which stick to her face. We also – of course – see the meteorology of her emotions: bewilderment, terror, calculation,  humour, the sudden joy that passes across it when her father scratches her head  – the disproportionate drama of a child's inner life, where a raised voice may be an earthquake and a two-day parting a banishment-till-death. We also get a child's profundity.  'I wish you could live one life, grow old, then be born again. I am never going  to die.' Looking at a photograph of her family, seeing their smiles for the camera, she's reproachful: 'You shouldn't set that up. Otherwise it's a false happiness, right?' Later we see her chatting on a mobile phone, pretending to be an adult. 'I can only see you once a week,' she warns. 'My work is top priority.'…
Luckily we have Shabaev's documentary. Not since The Spirit of the Beehive has a film reminded you so authentically of childhood, the limitless and mysterious continent it is and the completeness of our exile from it.