Back to our catalogue
Download flyer
Rus
The Red Hatchback
original title: Hatchbak Ghermez
2019, 110 min., color, Farsi
father-son
kidsdream
muslim emancipation
CATEGORIES :
Drama
,
Debut
COUNTRIES:
Germany
,
Iran
,
Czech Republic
PRODUCTION :
CAST
Ali Zali, Rastin Hajbabaee, Fariba Talebi, Majid Potki
CREW
Director
:
Screenplay
: Mohammad Rasoulof, Ashkan Najafi
Cinematographer
: Reza Teymouri
Producers
: Mohammad Rasoulof, Kaveh Farnam, Rozita Hendijanian, Farzad Pak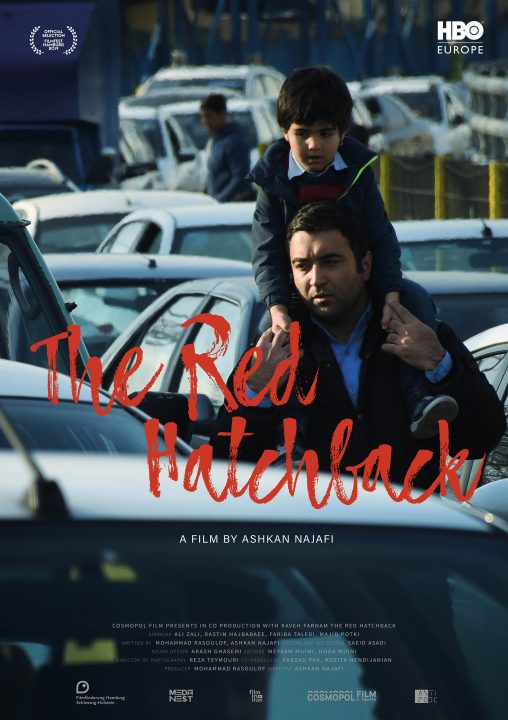 COMMENTS
FESTIVALS: Filmfest Harmburg 2019
Director's Notes: The is a story about widowed father who tries hard to pay great attention to the desires and wishes of his 5-year-old son. He struggles to raise money in order to make his child's dream of buying a real car come true. But due to the political circumstances, economic inflation, and price increases, the father is struggling with his own finances which in turn prevent him from buying his son's desired car.
One of the contradictions of the film that I find especially interesting is the growing distance between the effort to fulfill the promise made by the main character to his son and the way this promise seems to become more and more incomprehensible and senseless in the perception of the surrounding people.
Through the incident of the Bahar Azadi Coins which are extremely valuable and were then lost, I try to raise the question in a broader sense that when the moral and ethical values have been deprived from the social structure, who should be blamed and be punished for such incidents?
In continuation I want to ask what the effects of the political battles between authorities and those in power are for the life and subjectivity of the individuals. Does the destruction of war only begin after the bullets and missiles have been fired?
SYNOPSIS
KEEPING A PROMISE GONE WRONG
Happiness on four wheels: a single dad and his son dream of owning their own car.
33-year old Ali lives in Tehran and works for a commercial company and is in charge of the cafeteria. With his 5-year-old son, Amir-Hossein, he lives in a small house in southern Tehran. The first thing one notices in their household, is the absence of a mother. Ali is very devoted to please his son and to satisfy Amir-Hossein's love for cars. His plan is to buy the car of his friend Hamid, who owns a fairly decent but cheap one. After borrowing money from his friends, loaning money from the bank and throwing in all his saving, he has gathered enough to do the deal. But instead, massive inflation leads to a sharp rise in prices and therefore Hamid also reconsiders the price of the car. Ali is unable to do the deal and to satisfy his son. Deeply saddened, Ali struggles to keep the promise he has made…