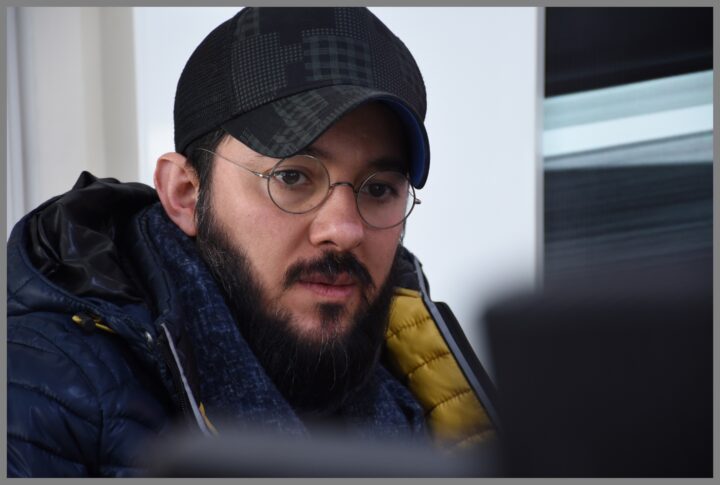 Ashkan Najafi
Ashkan Najafi was born in Tehran, Iran, in May 1983. When he was an infant, his parents got divorced and his grandparents obtained his custody and guardianship. He never got a chance to know his parents as one family.
His early childhood years went by with the constant fear caused by Iran-Iraq war, which reached the capital from the southwest borders of Iran. In his youth, his love and passion for movies and theater inspired him to join small playgroups. He became socially active in helping unprivileged children with negligent guardians. Over time, with the help of friends and family, he was able to start a small non-profit/non-governmental organization called "Khaneye Khooban," to protect children from abuse, neglect and child labor. He used his learnings from theater to help children to express themselves through street plays and performances, and raise social awareness. In addition, he wrote articles and social reports about the lives and activities of these children in newspapers.
Ashkan officially started working as an active reformist journalist at 19, and simultaneously began his studies in electrical engineering at university. After some time, with the increase of political pressure and turmoil in Iran, extensive reformist newspapers and press were shut down by the government, causing him to stop his activities as a journalist. Meanwhile, during this political period, non-governmental organizations also faced a lot of pressure. And With the revoke of "Khaneye Khooban's" license by the government. In 2005, Ashkan Najafi managed to flee Iran for Germany.
In Germany, he studied film and media technology at the University of Hamburg, and began his career as a cameraman and movie editor. After making two short films, he came back to Iran to make his feature film in order to revive the topics of his interest.
2019 Red Hatchback
2017 Where are you Bickel? (documentary)
Filmography in our catalog