Back to our catalogue
Strangers of Patience
original title: STRANNIKI TERPENIYA
2018, 103 min., color, Russian
CATEGORY :
Thriller
COUNTRY:
Russia
PRODUCTION :
FESTIVALS & AWARDS
CAST
Konstantin Lavronenko, Maya Justyna Szopa
CREW
Director
:
Screenplay
: Vladimir Alenikov
Cinematographer
: Alisher Khamikhodzhayev
Producers
: Vadim Goryainov, Vladimir Alenikov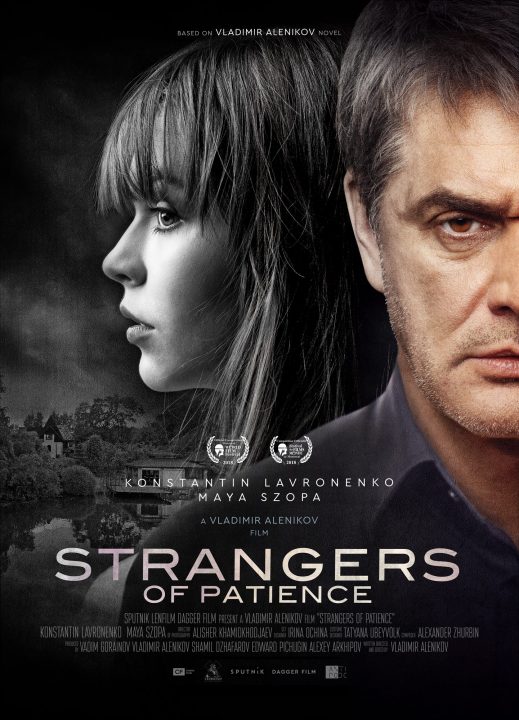 COMMENTS
FESTIVALS: Sao Paulo IFF 2018, Montreal's World Film Festival 2018 (World Competition)
SYNOPSIS
Andrey is a well-known artist photographer who lives alone with his Labrador dog, Charley, in his own house with a swimming pool in a big city. While preparing for an important international exhibition, he meets a charming young woman Marina who turns out to be deaf and mute. Andrey brings Marina to his place, takes her photos and keeps her at his place for the night. The same repeats on the second day. Neither does he let her go away on the third day. Finally, the girl understands that she is a prisoner and tries to escape.
The story that started as a prelude to a peculiar life story gradually turns into a crazy nightmare.
Marina becomes incredibly inventive, making ever new attempts at escape but fails every time, making her already bad situation even worse because Andrey becomes ever harder on her. The intricate psychological duel of these two uncommon people is the dramaturgic pivot of the film.