Back to our catalogue
Republic Z
original title: Respublika Z
2018, 87 min., color, Sakha-Russian
CATEGORY :
Horror
COUNTRY:
Russia
PRODUCTION :
CAST
Georgiy Bessonov, Dmitry Baishev, Irirna Mikhailova, Peter Petrov
CREW
Director
:
Screenplay
: Alexey Ambrosiev
Cinematographer
: Michael Kardashevsky
Producers
: Stepan Burnashev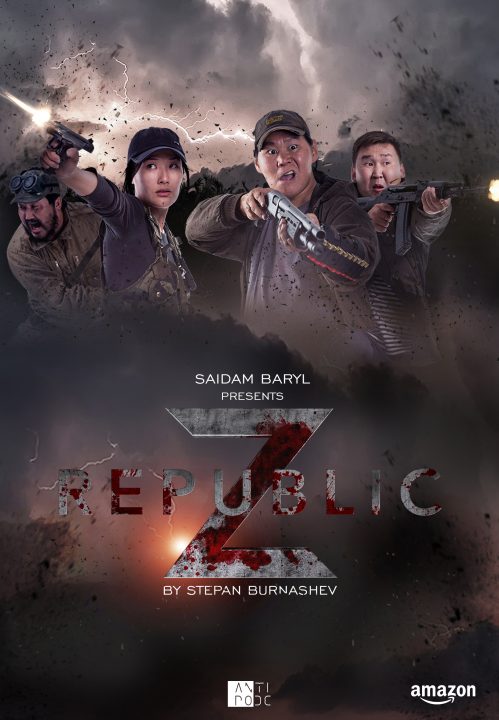 COMMENTS
CHARACTERS
Mette – a slow-witted young guy who was finally on his way to a college after many years in a remote village, when the epidemic broke out. Due to a mere coincidence he meets Petr in his hunting hut. Funny and desperate.
Peter – professional hunter. During the apocalypse he upgraded his hunting hut into a real fortress. Serious and brutal, can find a way out of any situation.
Dora – has been surviving with her dad for 3 years. When her father dies, she comes across the gyus and they decide to look for a remedy together. Beautiful and tough girl, knows how to survive and how to shoot from any firearms.
SYNOPSIS
BLOODY HARVEST IN THE HEART OF SIBERIA
Three years after the outbreak of an epidemic, three survivors have to make their way from a shelter in the thick of the woods to the city, in an attempt to save the world.
Two guys – Petr and Mette – didn't chose to stay in the depth of Yakutian taiga. They have to scavenge for food, endure severe low temperatures, and wait for rescue. They spend every day of winter fighting for their own lives. It means roaming around taiga looking for dead bodies and chopping-off their heads. Because when spring comes, every unfound body will unfreeze, and the hunters will become prey…