Back to our catalogue
Online Drinking Buddy
original title: Sobutylnik-online
2021, 48 min., color, Russian
DOCUMENTARY CATEGORY :
Social / Society / Human
COUNTRY:
Russia
PRODUCTION :
CAST
Svetlana Tretyakova
CREW
Director
:
Screenplay
: Vladimir Nepevny
Cinematographer
: Skype, Zoom
Producers
: Vladimir Nepevny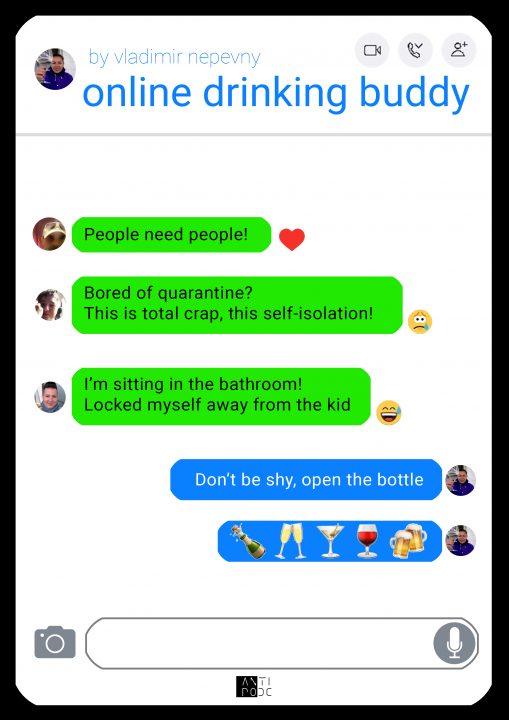 SYNOPSIS
SAY NO TO PANDEMIC LONELINESS. NEW TIMES – NEW SERVICES
The film's protagonist, Svetlana, during the Coronavirus Epidemic, like many, finds herself out of work. In order to keep busy and earn some money, she comes up with a new business – "Online drinking buddy". For a fee, she's ready to keep customers company if they're looking for a partner they can have a drink and a heart-to-heart chat.
The film features unique material – recordings of Svetlana's conversations with her "drinking pal" clients. People share their experiences of how they have survived quarantine and how the coronavirus has had an impact on their lives.