Back to our catalogue
Lucky You!
original title: Vezuha!
2017, 52 ep (26x5min+26x6min), color, Russian
COUNTRY:
Russia
PRODUCTION :
CREW
Director
:
Screenplay
: Peter Vnukov, Olga Nikiforova, Kristina Kobzeva, Anna Grafkova, Alexander Kumanskiy
Producers
: Arsen Gottlieb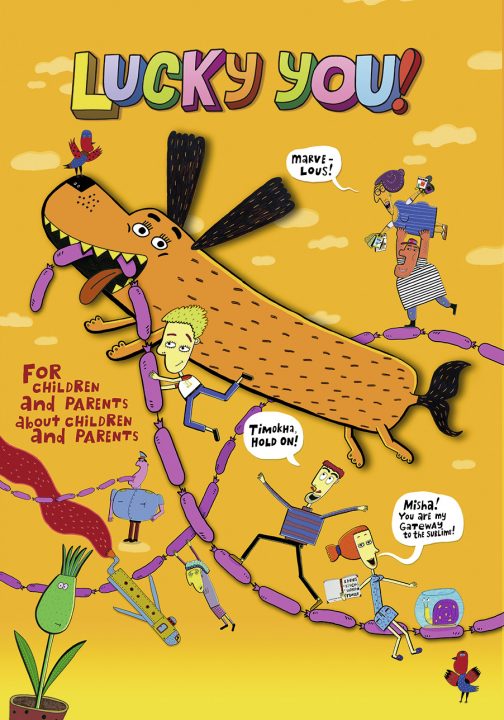 SYNOPSIS
LIFEBUOY FOR FUNNY SITUATIONS
Our animated series, Lucky! is a comedy story about a contemporary family. The heroes are 10 year old Tim, Lucy the Mom, Mike the Dad, and Whale their dog with his fish tail, and we can't leave out our hero Ivan the houseplant. They seem like an normal ordinary family from the outside, but they are not, none of them. They don't know how to fulfil their families duties. Every time they try they fall into hilarious situations. But they have a family secret. What is it?
The secret is that Dad, Mom and Tim really love each other. Everything will work out for them, and everything does. It only will take a little time and humour.