Back to our catalogue
LIFE IS BE
original title: Eto jizn
2016, 82 min., Russian-Georgian-German
Caucasus
freaks
hicksville
hobo
irony
post-Soviet space
senior people
vitality
DOCUMENTARY CATEGORY :
Social / Society / Human
COUNTRY:
Georgia
PRODUCTION :
FESTIVALS & AWARDS
CREW
Director
:
Screenplay
: Vato Kuntsev
Cinematographer
: Vato Kuntsev
Producers
: Vato Kuntsev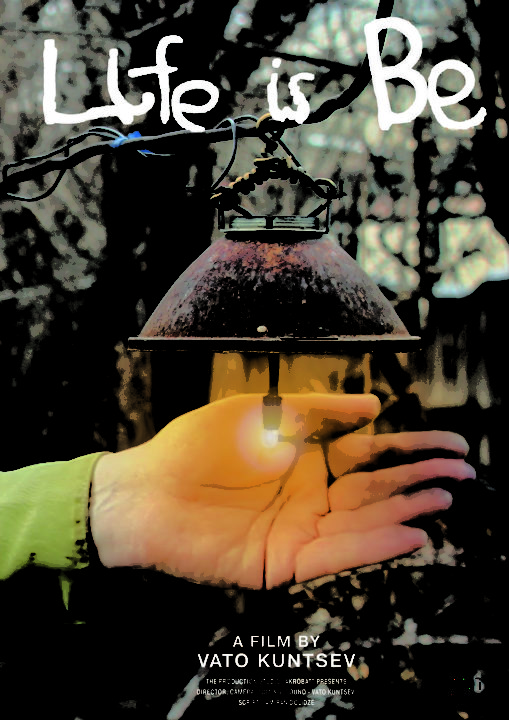 COMMENTS
FESTIVALS: Camerimage 2017, CinéDoc-Tbilisi 2017, Tbilisi International Film Festival 2016
SYNOPSIS
There are five main characters in the film and each of them has his own history.
They live in Telavi (Eastern Georgia) in neighborhood to each other.
Two homeless German men. One of them plays the piano at the Charity House. He is a former fireman. He has saved Tsinandali Museum from burning. He lives in an abandoned canning factory and tries to set a chicken farm but all the time he is robbed.
It is already 20 years that electricity supply was cut for another German man. He invented a stove which produces electricity. He calls his half-fallen apart house the symbol of "the Broken Soviet Union" and he considers himself as the museum exhibit.
The third character is the 80-year old former communications office director. His house is a historical monument protected by the government. But the house is in poor condition. As soon as the house owner tries to repair it he is fined by the City Hall.
The fourth character is a former engineer, former lecturer of Telavi University but now he only stays at home and listens to rock music and complains about this life. He has a dream to establish an elite pool in Telavi and is in seek for the first million dollars. So far, he lives only on the support of his wife.
The fifth character is a successful farmer, businessman. He needs some additional force to assist him but he can't find anybody. Nobody wants to work. In his farm he has a mini chapel where he prays for the best future.