Back to our catalogue
Download flyer
Factory
original title: Fabrika
2004, 35 mm, color, 30 min.
everyday life of working class
hard physical work
DOCUMENTARY CATEGORY :
Social / Society / Human
COUNTRY:
Russia
PRODUCTION :
FESTIVALS & AWARDS
CREW
Director
:
Screenplay
: Sergey Loznitsa
Cinematographer
: Nikolai Efimenko, Sergey Mikhalchuk
Producers
: Vyacheslav Telnov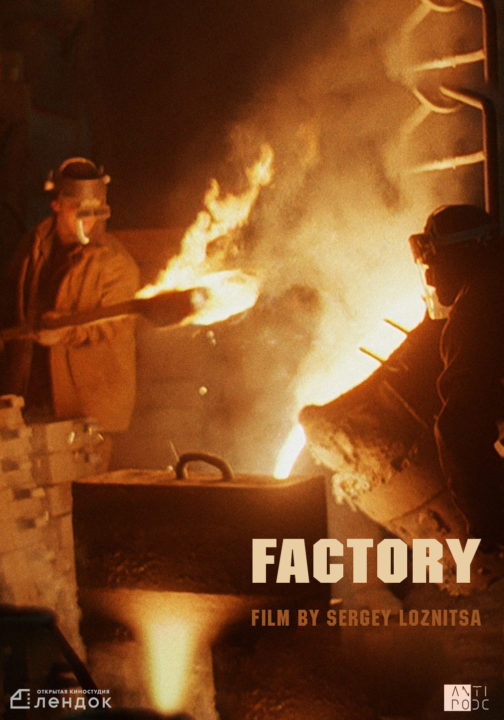 COMMENTS
The film tells about one day in the life of a factory.
The film has two parts. The first is named Steel and the second is named Clay.
This is a film about a human being as a part of the world of machines, or about the world of machines as a part of the human world.
The metal, once created by the people, enslaves them, reducing their life to the level of reflexes.
This is my short commentary on this film. It is much more primitive than the film itself because it is hard to tell with the words something you can see without oversimplification.