Back to our catalogue
Eternal Life
original title: Jizn vechnaya
2017, 58 min., color, Russian
Donbass
dreams
juvenile
russian-ukranian war
Ukraine
video games
violence
virtual reality
CATEGORY :
Drama
DOCUMENTARY CATEGORY :
Current Time / Politics
COUNTRY:
Russia
PRODUCTION :
CREW
Director
:
Screenplay
: Maria Oshmianskaya, Alexey Telnov
Cinematographer
: Artem Ignatov, Denis Aleksanyan
Producers
: Alexey Telnov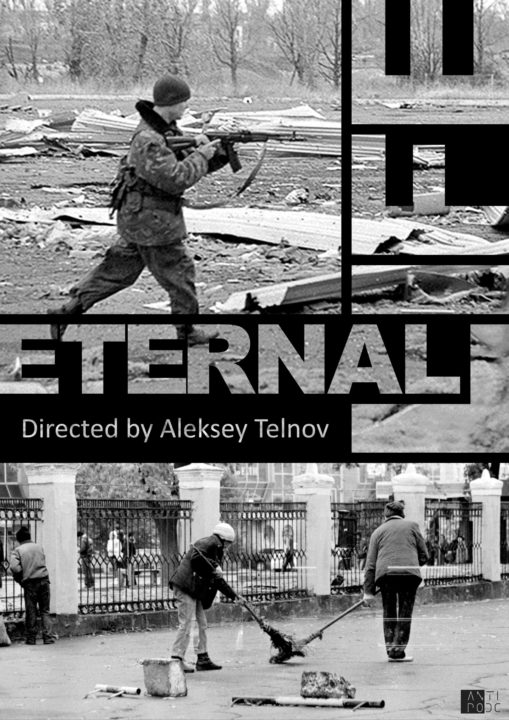 COMMENTS
FESTIVALS: Cottbus Film Festival (Spectrum) 2018
"Hero of the movie – an ordinary teenage boy from Donetsk, who is working as a courier, is dreaming about unlimited subscription to the computer game. The question he asks people whom he meet during the work: «Why you are staying in the city of war?». We can see a real face of the isolated city from their answers. They still work and live as they used to do it before war came to their city and as their probably going to live after it. And by it people resist even the idea war. But war is beside. We can see how it steps everywhere…
With the heroes of the movie we can hear it on the radio and tv, during conversations of doctors and injured soldiers, chats of people which houses were destroyed by the bombs. And other unspoken questions keep coming and coming to our heads within that. Some of them suddenly are getting answers. Why people that just yesterday were citizens of that country take up arms and kill each other? How war change their minds? Can world be the same afterwards?
Sometimes it seems that our hero's game addiction is almost like a war. It infected thousands of people's minds. But in compare with an addiction we can't buy immortal life during the war."
SYNOPSIS
Why do people stay in the city during the war? The protagonist puts this question to those he meets in Donetsk. The answers, the frames showing ordinary, trivial things done by citizens of Donetsk are like pieces of a puzzle that shows the life of the isolated city. Doing what they did before the war and what they would do after its end, the people stand up to the very idea of the war.