Back to our catalogue
Dangerous Dancing
original title: Opasnye tantsy
2018, 87 min., color, Russian
CATEGORIES :
Drama
,
Debut
COUNTRY:
Russia
PRODUCTION :
CAST
Evgeny Sholkov, Anastasia Shevtsova, Igor Grabuzov, Maxim Vitorgan, Oxana Bazilevich, Gennady Smirnov, Evgenya Igumnova and Boris Eifman
CREW
Director
:
Screenplay
: Ekaterina Dvigubskaya
Cinematographer
: Anton Drozdov-Schastlivtsev
Producers
: Sergey Snezhkin, Natalia Gorina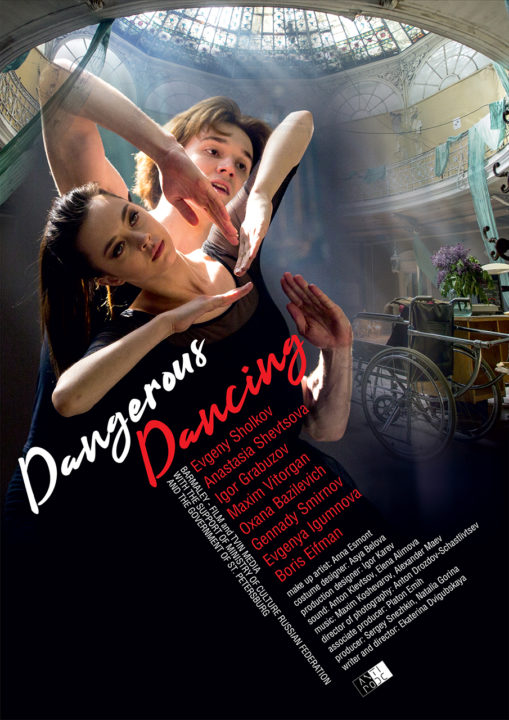 COMMENTS
The «Dangerous Dancing» movie's shooting was worked in collaboration with Boris Eifman – Soviet and Russian choreographer, artistic director of the «Ballet Theater of Boris Eifman» and the «Dance Academy of Boris Eifman» (St. Petersburg). Honored Artist of the RSFSR (1988), People's Artist of Russia (1995), laureate of the State Prize of Russia (1998) and «Benoit Dance», «Golden Mask», «Golden Sofit» theatrical prizes and other awards.
The movie's Director of Choreography is Oleg Gabishev, who currently is a prime dancer of «Ballet Theater of Boris Eifman» and has already participated in such as «Anna Karenina», «Onegin», «Rodin», «On the Other Side of Sin», «Requiem» ballet perfomances, which were shown all over the world.
SYNOPSIS
Are you going to conquer or to change the world?
Main characters can't imagine themselves without choreography and music. An ambitious and talented ballet dancer Timofey (age of 18), who is dreaming of an international dance competition «Grand Bale» and of working with Eifman, was expelled from the Choreography University's last course for his impudence.
It would seem that his stage dreams shall ruin, but he has real friends – his brother, musician Alexey (age of 25) and Timofey's lover Masha (age of 18) – a talented ballerina.
Mutually they participate in his grandiose plans «to conquer the whole world» – Timofey himself preparing his dance for him and Masha, and Alexey is composing a music for this dance. Everything seems to be fine, except the point that Alexey, who is sick with cerebral palsy, is holding an inquiry of the construction of rehabilitation centers for patients with cerebral palsy funds misappropriation….
This is the story of a big city, great ambitions, faith, strength, struggle and adherence to principles.