Back to our catalogue
Rus
Big Little Life
original title: Big Little Life
2021, 80 min., color, Russian
CATEGORIES :
Romantic Drama
,
Mystery
COUNTRY:
Kazakhstan
PRODUCTION :
CAST
Assel Kaliyeva, Sanjar Madi, Zhandos Aibassov, Bopesh Zhandayev, Sergey Pogossyan
CREW
Director
:
Screenplay
: Bekbolat Shekerov, Zhenis Tumatayev
Cinematographer
: Alexander Kostylev
Producers
: Kairat Makazhan, Azamat Muratov, Zhenis Tumatayev, Lyazzat Zhunusova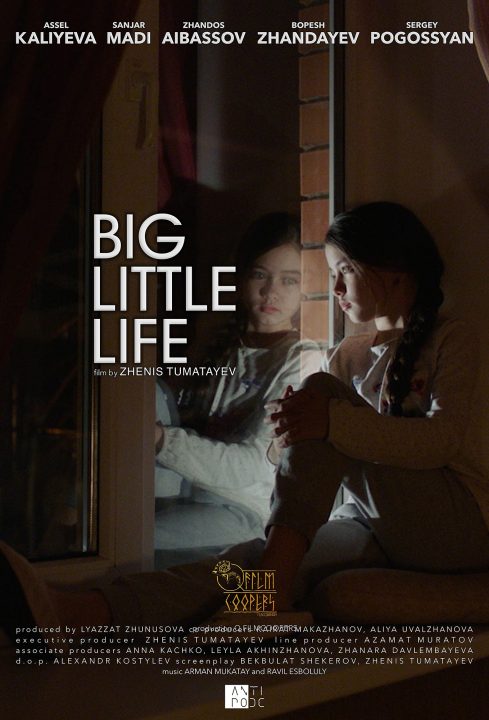 SYNOPSIS
Loneliness is not a reason to give up
The story is about a young lady, Ayala. She is having a prestigious job, has all attributes of success, but she is unhappy in her personal life. The film narrates about female loneliness. Ayala lost her husband, young hockey player, who died after a sudden illness. He had a promising career and he loved hockey more than life. He left a little daughter, who cherishes the memory of her father. Amina keeps the poster of her father and the hockey stick with autographs of hockey players. The will of fate brings Ayalya to a fortuneteller. There Ayalya has been told that she would meet a man, who would be with her for a very short time, but change her life forever.