Back to our catalogue
A History of an Assignment
original title: Istoria odnoi komandirovki
2021, 52 min., color & b/w, Russian-English
DOCUMENTARY CATEGORY :
History / Archive
COUNTRY:
Russia
PRODUCTION :
CAST
Anastas Mikoyan, John F. Kennedy, Fidel Castro, Nikita Khrushchev, Che Guevara
CREW
Director
:
Screenplay
: Vladimir Nepevny
Cinematographer
: Roman Karmen
Producers
: Arsen Gottlieb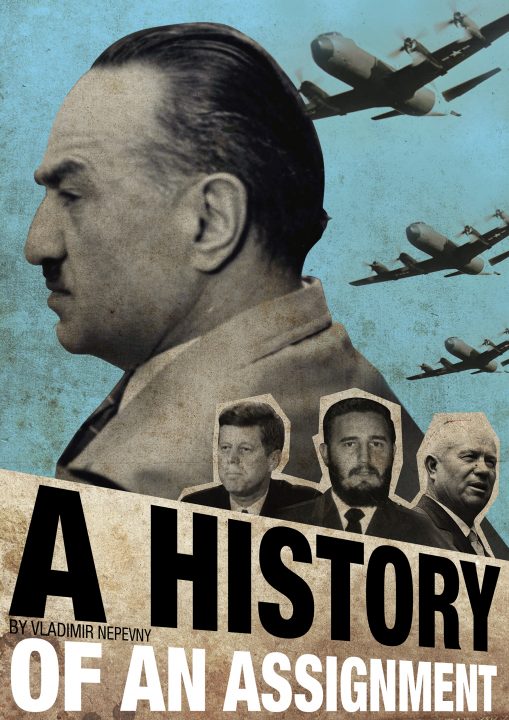 SYNOPSIS
ONE-ON-ONE FACING THE THREAT OF NUCLEAR WAR
This film came into being thanks to recently declassified documents. It tells for the first time a virtually unknown episode of the Cuban Missile Crisis. The threat of nuclear conflict was not eliminated by the Khrushchev-Kennedy negotiations. Indeed, Fidel Castro, who was not invited to take part in the talks, learned about them from the press, and was greatly hurt to see Cuba become a bargaining chip between the USSR and the USA and his own role reduced to that of an extra. Castro vigorously stepped in and made his move. In a secret message to Khrushchev, he declared that he would not allow the removal of Soviet missiles, much less an American inspection, a necessary prerequisite of the Soviet-American agreement; that Cuba, left alone with its enemy, the US, would defend itself and would launch a preventive nuclear strike if necessary – if there is a threat of a new US landing. Khrushchev had no leverage over the obstinate comandante but could not admit it when talking to Kennedy. The only thing he could do was to send to Cuba someone he trusted, someone able to convince Castro. This person was Anastas Mikoyan.
He was accompanied in his mission by Roman Karmen, the legendary cameraman who filmed the Spanish Civil War, the World War Two and the Nuremberg Trials. Mikoyan's mission lasted almost a month! Day by day, step by step, like a true psychologist, he talked to Castro and to Che Guevara, listened to their appeals "to die beautifully" and to destroy the enemy with a single blow and tried to convince Cuba to conclude a compromise for peace.