Back to our catalogue
Download flyer
31st Haul
original title: 31-i reis
2013, Russia, 60 min, Documentary, color, DCP
hicksville
post-Soviet space
vitality
CATEGORIES :
Documentary
,
Debut
DOCUMENTARY CATEGORY :
Portraits
COUNTRY:
Russia
PRODUCTION :
FESTIVALS & AWARDS
CREW
Director
: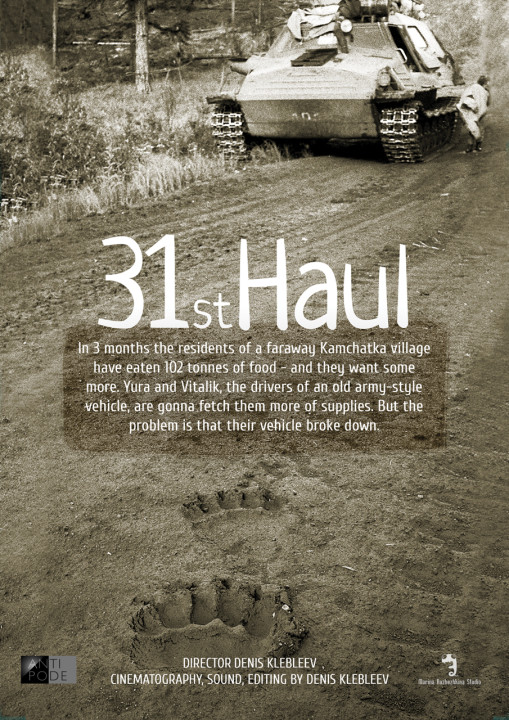 SYNOPSIS
In 3 months the residents of a faraway Kamchatka village have eaten 102 tonnes of food – and they want some more. Yura and Vitalik, the drivers of an old army-style vehicle, are gonna fetch them more of supplies. But the problem is that their vehicle broke down. Starting as a road movie accompanied with a straight-forward sense of humour of the main protagonists, the film gradually introduces new characters and explores the depth of simple human relationships.
Denis Klebleev soon enters into the more intimate life of the two truckers: one, who is the companion of woman owner of the small transport firm, half-confesses that he is a professional parasite, while the other does his best to hide a hyper-sensitivity under his cruelly macho behaviour. Sexuality, family, money, human relationships seem to be overheated and the outside world, annihilated. All that remains is to drive off again into the night.