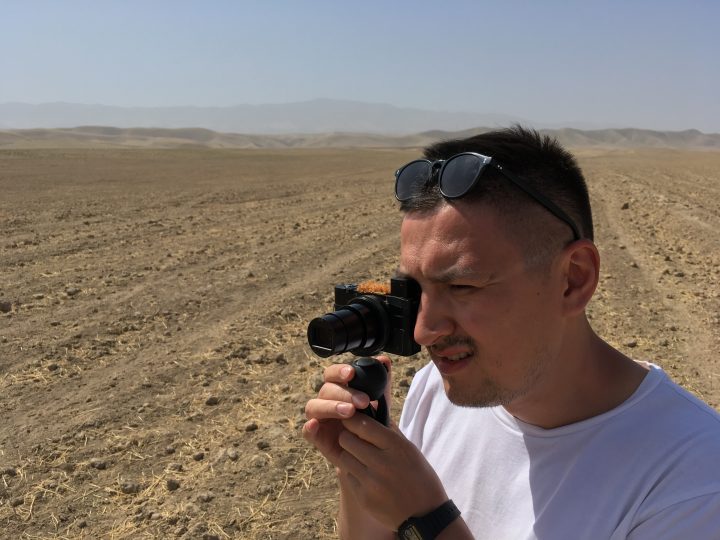 Michael Borodin
Michael Borodin was born in Toytepa, a small town near Tashkent, in 1987. He made his first film at the age of eighteen. In 2010, after graduating from the university, he moved to Moscow to study filmmaking, where at first he led the life of an illegal immigrant.
Michael worked as a delivery guy and an odd-job worker, then had a chance to pursue his passion for movies by enrolling into the film school.
In 2017 Michael made a short comedy on the annexation of Crimea. In 2018 his short Normal was a part of La Semaine de la Critique. His feature film Convenience Store was presented at Berlinale 2022, in Panorama section.
Michael works and lives in Uzbekistan and Russia, making films on pressing social issues.
Selected films:
2021 – Convenience Store (Produkty-24), feature film, drama (Midpoint Award for the script at CoCo Pitch 2019 in Cottbus; Next Step program for emerging filmmakers of the Cannes IFF; K13 Studio Award at EWIP Cologne 2020; Berlinale Panorama 2022)
2021 – COTTON100%, documentary feature (Artdocfest Riga/ Moscow, main competition)
2019 – The Registration, short, drama (Odense International Film Festival, Denmark; Spirit Of Fire International Film Festival, Russia)
2018 – Normal, short, drama (Semain De La Critique, Cannes 2018, Kinotavr Film Festival 2018, Koroche Film Festival 2018)
2017 – Crimea Is Ours, short, comedy 139 Documentary Center, a Tashkent-based interdisciplinary space organized by local artists, activists and researchers for use by civil society, the public sector, entrepreneurs and grassroots initiatives.
Filmography in our catalog