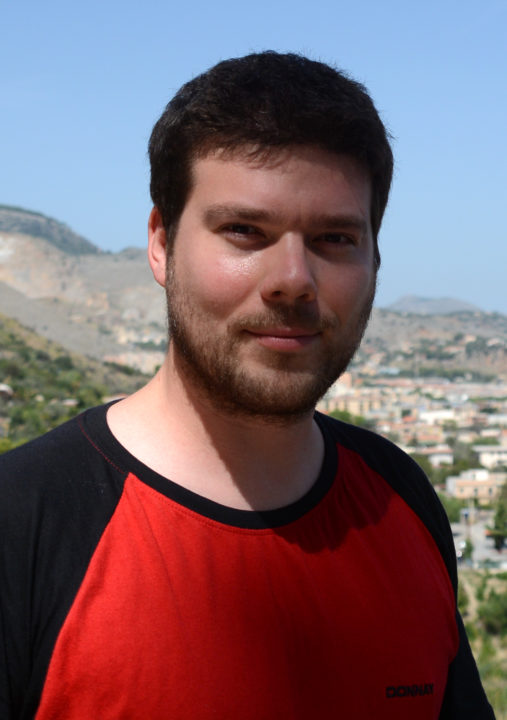 Matvey Troshinkin
Born in 1981.
1999 – 2003   Shchepkin Higher Theatre School under the State Academic Maly Theatre. The Drama Faculty. Taught by Yuri Mefodievich Solomin.
2003 – 2008  Actor in Moscow theatres
2007 – 2008  "Independent school of cinema and television" under the Journalism Faculty of the Higher School of Economics, Moscow.
(faculty of documentary film directing by Marina Razbezkina).
Worked as a DOP at First Channel of Latvian TV. Works as a scriptwriter and director of documentaries and TV programs for different film studious.
Selected filmography:
2015 – «LET ME JUST BE», documentary, 75 min. Producer Maria Chuprinskaya
2012 – «Russian Way of Latinos», documentary, 39 min.  First prize in nomination "Russia through the eyes of foreign tourist", IFF "Meeting with Russia"
2011- «Once at Christmas», fiction, 15 min.  IFF for film school students Saint Anna, main competition. IFF Kinie, main competition. Nominee of Arseniy and Andrey Tarkovskiy Prize 2011
2008 – «Why, of Little Faith…», documentary, 55 min. Saint Anna FF, Second Prize. Сinema DOK FF, prize "Love and Hope". IFF "Message to Man", Saint Petersburg, First Prize in Russian Competition. IFF "Stalker", Moscow, main competition, etc.
2008 – «Idyll», documentary, 22 min. Best documentary of IFF of young cinema "Green Apple"
Filmography in our catalog