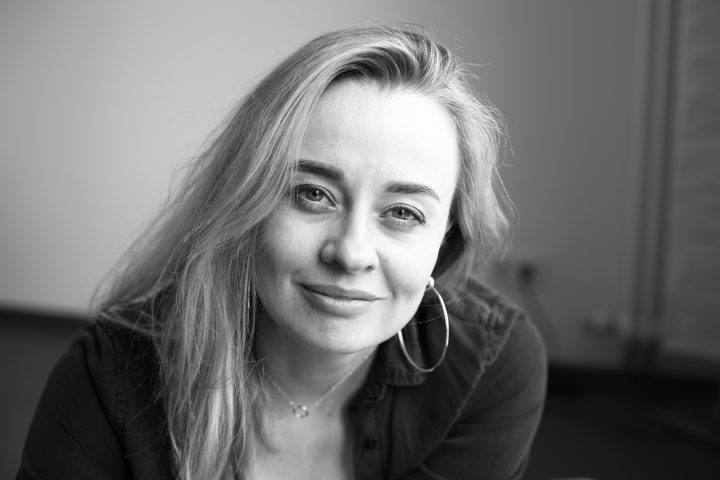 Anna Artemeva
Photojournalist, documentarian. Born in 1983 in Moscow.
Graduated from the Moscow State University (faculty of photojournalism) in 2006.Worked as a photojournalist for ITAR-TASS news agency, Moscow, during the last year of studies at the MSU.
From 2006 to 2008 Anna has worked as a Moscow-based assistant of Justin Jin, an international photojournalist. She also freelanced for Ogonek, Novaya Gazeta, Sobesednik, The Wall Street Journal, ART and other periodicals.
From 2009 to 2020 Anna worked full-time for Novaya Gazeta as a photojournalist and director of the newspaper's multimedia studio.
As a photojournalist Anna had covered one of the most important issues of the 2000-2010 Russia, such as civil protests in Moscow, mass closure of rural schools, the lack of gasification and sanitation in some areas of Russia, strikes of Krasnodarian farmers and Rostov mine workers, military conflict in Donbas, the life on the borderline Kuril Islands, the position of the working migrants in Moscow, crimes against LGBTQ+ people in Chechnya, and many more.
As the studio director at Novaya Gazeta Anna has created a network of freelance documental photographers, spanning across the country. She has also created a new format for the newspaper's multimedia projects.
In 2011 Anna completed a course led by Sergei Maksimishin at the School of Visual Arts in Moscow. .
In 2014 a book was published, under the title «Article 58, the un-ceased» in co-authorship with Elena Racheva. The book is dedicated to the prisoners of GULAG. The book had a second edition in Russian with AST, the publishing house. The book was translated into Ukrainian, Polish and French languages. The German and English translation are now being prepared for print. In 2020, Ethnic Channels Group, a Canadian film production company, has begun the production of docuseries based on the book.
In years 2014 – 2015 Anna had completed a course in documental film production at the School of Documental Film and Theatre of Marina Razbezhkina and Michail Ugarov.
Anna is the author and producer of numerous documental films, such as «Fatina's watch», dedicated to the memoirs of a Beslan School Terror Attack survivor, «Island dwellers» (2019), about Russians and Japanese born on the borderline Kuril Islands, «The End» (2019), dedicated to the presidential campaign of Grigori Yavlinskiy, «Dear people» (2020) about the lives of those, living with the Spinal Muscular Atrophy, «Do not shoot the bold one!», about major Ismailov and his job of prisoner exchange during the Chechen wars.
Anna is also a guest lecturer at the Y. M. Lotman institute of Slavic studies (Ruhr  University of Bochum, Germany), where she has given numerous lectures and masterclasses on contemporary Russian documentary, historical memory in Russia, as well as on working methods for creating multimedia projects on social topics.
Since 2021 Anna has founded a private portrait studio in Moscow.
Filmography in our catalog