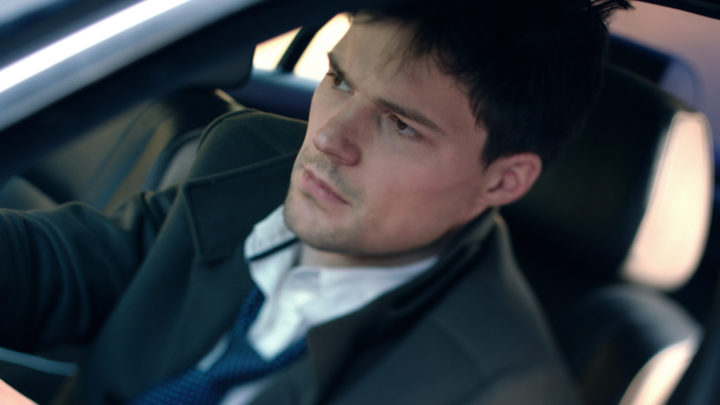 Danila Kozlovsky
Russian stage and screen actor.  Was born on May 3, 1985 in Moscow, USSR.
From a young age, Danila was placed in dance and music classes, learning to play the saxophone and the alto. During his early years, he frequently changed schools, potentially due to discipline issues. He made his big screen debut in 1998, playing the troubled sixth grader Denis on the Russian television series Simple Truths.
In 1996, he was accepted into the Kronshtadt Naval Military School, which he attended until his graduation in 2002. Upon graduation, he matriculated to the Saint Petersburg State Theatre Arts Academy, entering the acting/directing course supervised by Lev Dodin. During his fourth year he made his debut on the stage of the Little Drama Theatre (Theatre de l'Europe), playing the part of Edgar in King Lear (2006). The role brought him his first theatre award: a special prize of Expert Council of the "Golden Sofit" (the top-rated theatre award in Saint Petersburg) for Best Debut.
In 2005 he also received his first movie award – the Russian Guild of Film Critics "White Elephant Award" for the best leading role (in the movie Garpastum, 2005).[4] He received the National "Golden Eagle Award" for "Soulless" (2012, nomination "Best Cinema Actor").
He starred in productions of the St. Petersburg Academic Maly Drama Theatre – Theatre of Europe and in films.
In 2014, he played Dimitri Belikov in his first American movie, Vampire Academy. In 2015 it was announced that he will portray the role of Erast Fandorin, in The Decorator, based on the novel in same name by Boris Akunin, but no recent developments has been heard since then. In 2012 he played the role of Yegor Dorin, in the movie The Spy, based on another Akunin novel.
He also appeared in advertisements for Chanel's Coco Mademoiselle alongside Keira Knightley.
In 2016 the premiere of the film directed by Pavel Ruminov, romantic comedy Status: Free in which Kozlovsky and Elizaveta Boyarskaya starred. He played a role in the historical action film Viking (2016) directed by Andrei Kravchuk.
Also Danila Kozlovsky is producing the directorial debut of Olya Zueva, film In the Hood, began work on the picture as the director of Coach (2018).
Filmography in our catalog