Back to our catalogue
YESTERDAY
original title: VCHERA
2014, animation, Russia, 10 min, 35mm
CATEGORY :
Animation
COUNTRY:
Russia
PRODUCTION :
CREW
Director
: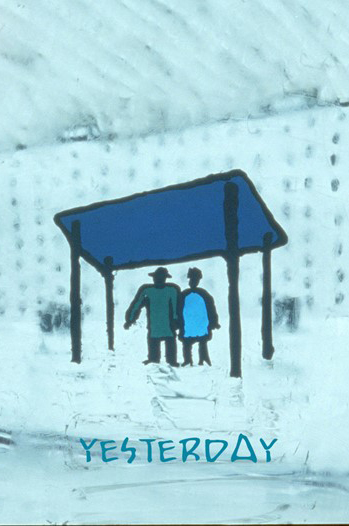 COMMENTS
– Lyric polyphony
– Glass 1,2 m x 1,5m (4 pieces). Self-moving stand, vertically positioned. Painting: Oil, acrylic colors, vaseline, putty, oracal
SYNOPSIS
all sorts of things in the room, floor, gossip (prattle) of kinsfolk
walls, paintings, view from the window
pot, ceiling, vanity…
wind outside, buildings, sky,
(lamp)posts (poles), voices of passers-by, wires (strings)
puddles glass panels, mirrors,
where all these reflect, multiply, count
up to no end – all the time.
yesterday, today, tomorrow
it seems so (they think so), at least