Back to our catalogue
Transparent World
original title: Prozrachny mir
2018, 82 min., color, Georgian
amateur
father-son
film on film
freaks
juvenile
vitality
DOCUMENTARY CATEGORY :
Portraits
COUNTRY:
Georgia
PRODUCTION :
FESTIVALS & AWARDS
CREW
Director
:
Screenplay
: Vakhtang Kuntsev-Gabashvili
Cinematographer
: Vakhtang Kuntsev-Gabashvili
Producers
: Vakhtang Kuntsev-Gabashvili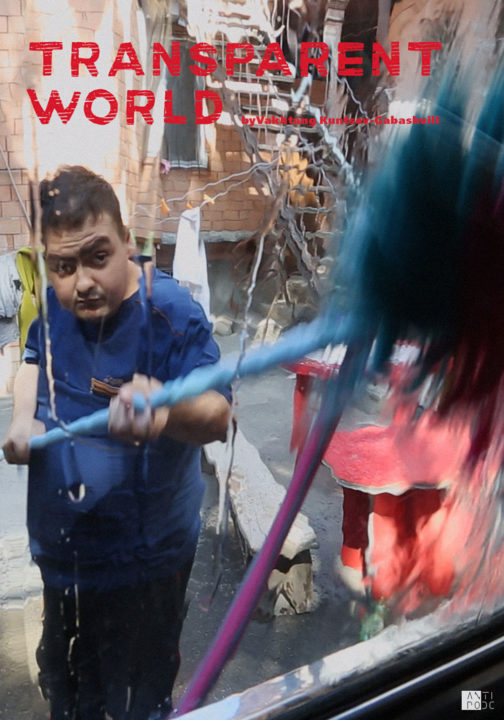 COMMENTS
FESTIVALS: Taiwan International Documentary Festival 2018, CinéDOC-Tbilisi 2018, DOK.fest München 2018, DOCUDAYS UA 2018
SYNOPSIS
Beka was born without any sign of life but heartbeat on the 6th month of his mother pregnancy. Doctors did not believed that baby will survive. On the third week of baby's life his father took him home from hospital. Today Beka is 26. Father taught him his profession. Son does art photography and makes film about physicist and composer. He had his first photo exhibition recently. Father's patience and understanding which he use to introduce his son to adult life and make him believe in his own talent. He is teaching him film directing, camera and editing…
The film is about an handicapped young fellow. His "transparent world" is a photography and a film shooting.
His father blames himself in his son's condition and he does his best to assist his child with autism to find his place in the society.
PRESS
How often have you experienced 5 or more round of applauses during the film? Beka is charming and wise, many of the things that he is saying about filmmaking is spot on and you laugh and suffer with him, when he is trying to overcome the obstacles he is facing when he is trying to make the film about the old scientist and composer – and his wife, who forbids him to film in the kitchen of their home. Beka has problems, he gets angry with himself and the world around him, to be the next moment the most gentle grandson with granny, who lives with the family. – By Tue Steen Müller, Filmkommentaren