Back to our catalogue
The Kharkiv Files
original title: The Kharkiv Files
2023, 63 min., color, Ukrainian-Russian-English
CATEGORY :
Debut
DOCUMENTARY CATEGORIES :
Current Time / Politics
,
Social / Society / Human
COUNTRIES:
Ukraine
,
Canada
PRODUCTION :
CREW
Director
:
Screenplay
: Fin DePencier
Cinematographer
: Shant Khatcherian, Daphne Wesdorp, Collin Mayfield
Producers
: Fin DePencier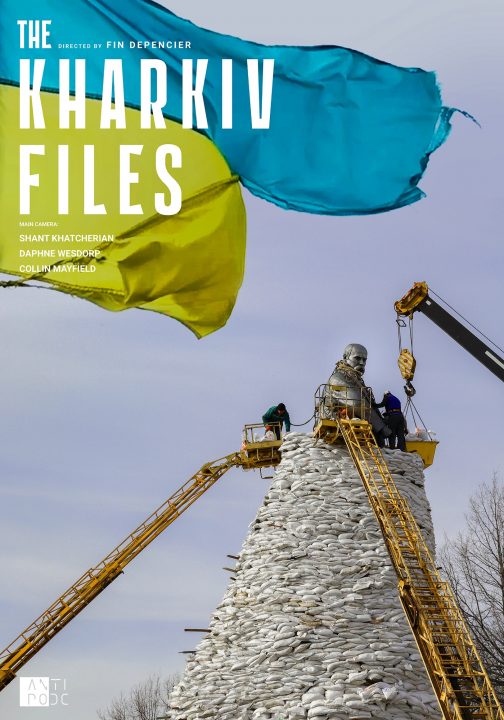 COMMENTS
DIRECTOR'S STATEMENT: The film can best be described as a series of vignettes. We conducted hundreds of interviews and filmed at dozens of locations in Kharkiv, distilling the most poignant and evocative moments into this hour-long film. Our shooting ratio was enormous, every person in Kharkiv has had their life turned upside down in one way or another, but we tried to make every scene unique. This film reminded our crew that there are an infinite number of paths to hell. There are moments which will be extremely difficult for some to watch, and that's by design. At least once and a while, people should be reminded of how inherently gruesome and obscene war is.
SYNOPSIS
a moving portrayal of how war witnesses overcome daily suffering 
Shot over the entire first year of Russia's full-scale invasion of Ukraine, The Kharkiv Files documents the life of soldiers and civilians from Ukraine's second-largest city and the surrounding oblast. The first half of the film shows life in the late winter and early spring, when Russian forces were relentlessly bombarding the city from its outskirts and Ukrainian forces were stubbornly resisting. The second half shows Ukrainian forces slowly pushing the Russians back towards the border, culminating in their famous counteroffensive in the fall. The film ends with the return of winter. The Russians have been almost entirely expelled from Kharkiv oblast, and a semblance of normality has returned to the city. But with the war still raging, no one knows if the battle for Kharkiv is truly finished.