Back to our catalogue
People Who Differ (Putin Forever? Chapter 2)
original title: Pro geroev i ludei (Putin navsegda? Chast' 2)
2019, 90 min., color, Russian
CATEGORY :
Documentary
DOCUMENTARY CATEGORY :
Current Time / Politics
COUNTRY:
Russia
PRODUCTION :
CREW
Director
:
Screenplay
: Kirill Nenashev
Cinematographer
: Kirill Nenashev
Producers
: Maria Muskevich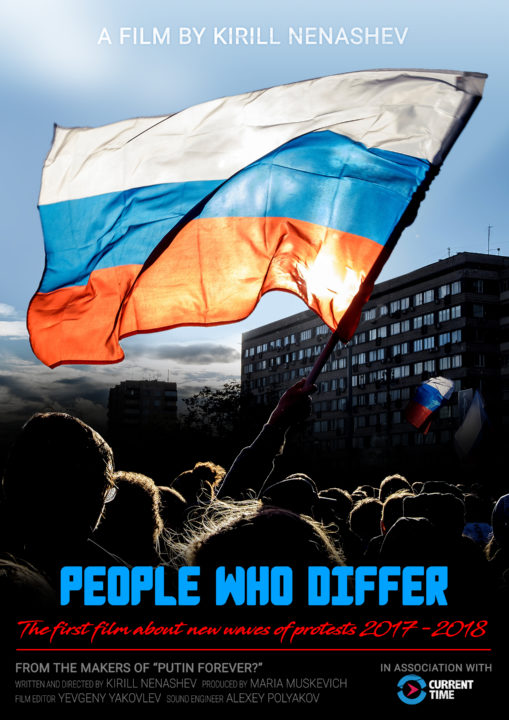 COMMENTS
FESTIVALS: Watch Docs 2020
SYNOPSIS
It's 2018. Russia has just elected its President. A new, old President. Nothing will change during the next six years, and, at first glance, you just have to accept it. This is the way most people think, whilst there are those who feel otherwise. This film is about them. Experienced activists support the youth-led protests against the Russian irremovable crony authorities.