Back to our catalogue
In the Darkness
original title: Vo mrake
2018, 75 min., color, Russian
CATEGORIES :
Debut
,
Horror
COUNTRY:
Kazakhstan
PRODUCTION :
CAST
Daniyar Beisov, Sabina Eralina, Almas Zharaskan
CREW
Director
:
Screenplay
: Daniyar Akchabayev
Cinematographer
: Kazbek Amerzhanov
Producers
: Daniyar Akchabayev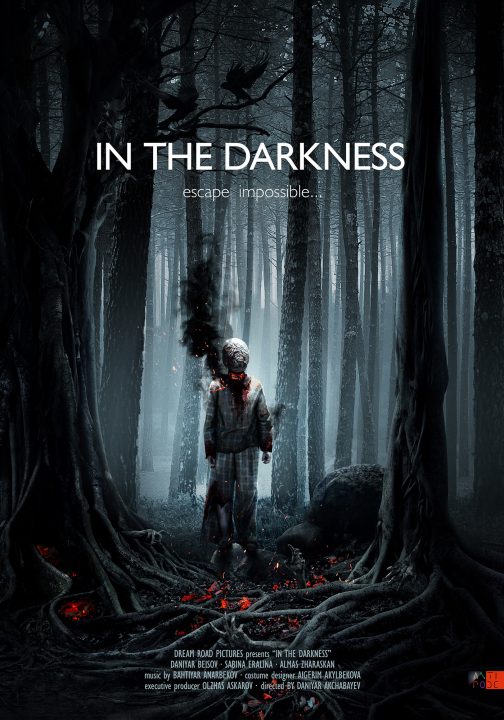 COMMENTS
FESTIVALS: San Francisco Another Hole in the Head Film Festival, Back In The Box Competition, Atlanta Film Festival
DIRECTOR'S NOTES: I am a great fan of American cinema, especially of horror films. Since I was child, I took great pleasure to watch the films made by American masters of horror. Over the last three years, I started to question myself: "Why does everyone make comedies? Why is everyone afraid to have a dig at the horror?!" I felt a desire to create something really scary and high-quality. And I started to move towards my goal. The idea of the film was born in 2015. I am the author of the idea and the screenwriter. The screenplay took me a year and a half to write because I had to elaborate carefully all the details. The special things about of my film are its unexpected turns and its unpredictable end.
SYNOPSIS
One day, a third-year university student gets an unusual message about a haunted place situated in the forest at the foot of a mountain that makes him very interested.
He decides to gather his friends and explore that place. They come there but do not find anything uncommon. However, when the night comes, the young folks find themselves in a trap. They try to get out of the problematic situation but are stopped by something ancient and creepy, something that has lived there since the times of Tengrianism and wants human blood…