Back to our catalogue
I Must Tell
original title: Ya doljna rasskazat
2017, 52 min., b&w /color, Russian
1930th
concentration camp
diary
family
Holocaust
Lithuania
testimony
DOCUMENTARY CATEGORIES :
History / Archive
,
Portraits
COUNTRIES:
Russia
,
Lithuania
PRODUCTION :
CREW
Director
:
Actor
:
Marija Rolnikaitė (Macha Rolnikas)
Screenplay
: Dilyara Tasbulatova, Sergei Kudryashov
Cinematographer
: Alexey Strelov, Vyacheslv Sachkov, Sergey Lando
Producers
: Dilyara Tasbulatova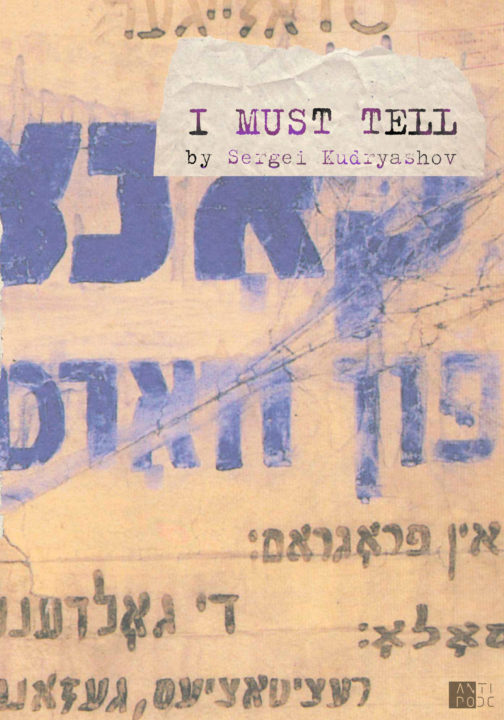 COMMENTS
FESTIVALS: Eurasia IFF 2018
Director's comments:
Marija Rolnikaitė (Maсha Rolnikaitė, how everyone called her) is the only person in the world, a woman, back then an adolescent, almost a child, whose book about the life in hell was written inside this hell: not following the events, not after everything ended but DURING the events.
It is a unique experience of 'poetry of impossible' (it is well known that poetry is impossible after Auschwitz): it is documentary prose, fixing almost EVERY day of living beyond good and evil. That is why we undertook the work with this material: it is an absolutely unique experience in the history of 20th century, narrating the experience of the impossible.
In eight-hour footage (we shot almost 8 hours of her interview) she discloses this extreme experience, telling a detailed and substantial story, with dry facts and personal emotions, in such way that it makes one's blood curdle.
This material speaks for itself and plays itself: behind the old lady telling horrors there is a history of evil deeds of 20th century, a philosophy of these evil deeds, cynicism and so-called nietzscheanism of an Übermensch. We see how the dry theory is transformed into hell, with its details, its "timetable", its laws, rules, directives.
Thus, the interview with Maria Grigorievna is the base of the film, in the same way as the interview with Lilia Lungina became a base for another outstanding film, Interlinear, that enjoyed a great success and took many awards.
However, the plasticity of the cinema means the film cannot be limited just to a personal presence, even if person is really significant like Marija Rolnikaitė. A film requires other devices and other story details: the history of the Holocaust, archive footage, a host that would guide the spectator through the terrible places where the young Masha Rolnikaitė completed her 'sentence'.
To diversify the visual imagery of the film, to present the philosophy of the film, different textures were needed: footage of places, archive footage, voices, paintings, voice-over poetry, original music.
A mission to Vilnius, Lithuania allowed to make a footage (a difficult one) of places that remember the Holocaust and are directly tied to the name of Masha Rolnikaitė, the protagonist of our film.
SYNOPSIS
«I must tell». These words by Masha Rolnikaite (1927 – 2016), a Holocaust survivor and the author of I Must Tell book became her motto and gave her life meaning. Her voice has come through the decades, bearing witness for millions of victims. One voice out of six million has reached us. A child's voice, but it has great power of sincerity, humanity, and talent.