Back to our catalogue
Chillnobyl
original title: Chillnobyl
2021, 55 min., color, Russian-Ukrainian
Chernobyl
exclusion zone
music
post-Soviet space
rave-party
stalker
CATEGORY :
Debut
DOCUMENTARY CATEGORIES :
Art / Music / Literature / Culture
,
Current Time / Politics
,
Social / Society / Human
COUNTRY:
Russia
PRODUCTION :
CREW
Director
:
Screenplay
: Pablo Rojas Castillo
Cinematographer
: Anton Khimoroda and Anton Kuleba
Producers
: Lucy Kravtsova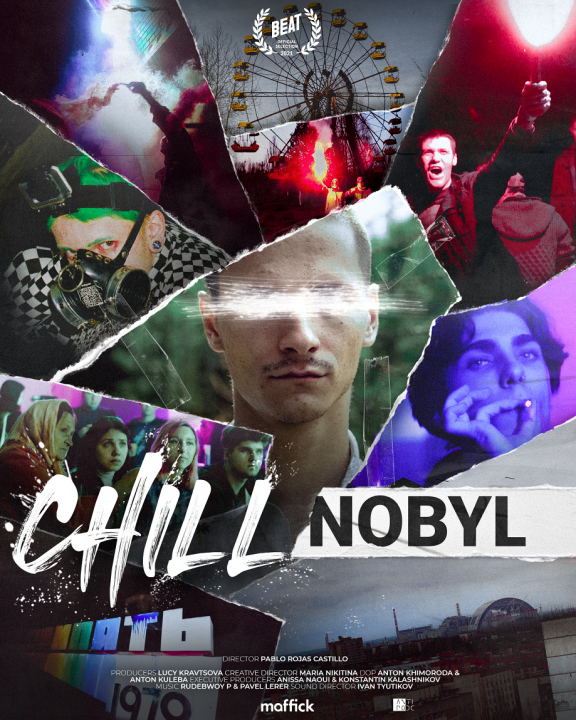 COMMENTS
FESTIVALS: Alvsbyn Film Festival 2021, Beat Film Festival 2021
SYNOPSIS
MAKE RAVE NOT WAR
35 years after the accident at the Chernobyl nuclear power plant, a group of young guys are trying to re-interpretate this place of the tragedy through art. The dream of our main character – Igor – is to create a rave in Chernobyl. That would help become the exclusion zone into an accessible platform, and not a heavy Soviet legacy. Igor is going to face a reality in which not everyone is ready to accept Chernobyl as a territory for new opportunities. In the process of creating a rave, the system of black business, corruption and hypocrisy of the authorities is revealed. Igor's path proves that change is inevitable: a dialogue between old paradigms and ideas of a new generation must happen.