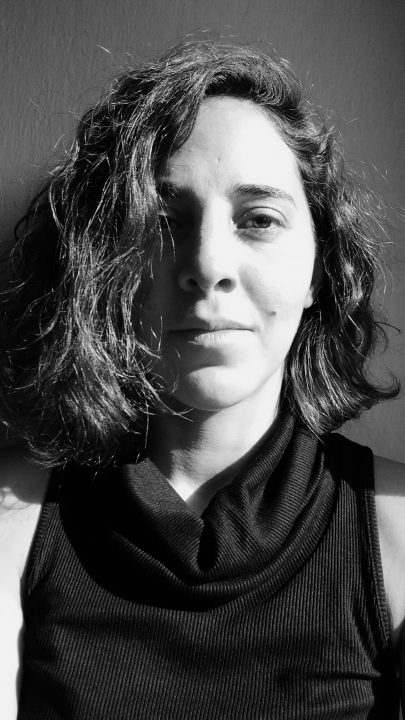 Sabrina Moreno
Sabrina Moreno is a screenwriter, film director and producer. She is graduated with a Bachelor's degree in Cinema and Television at National University of Cordoba, a Master's degree in Media Arts at National University of Cordoba, the University of Chile and the University of Caldas, and also a Master's degree in European Audiovisual Management (Mega Plus) at Media Business School in Spain, for which she was granted a scholarship from IBERMEDIA program.
During her studies, Sabrina creates the independent production company Jaune Producciones and produces several short films while she starts to develop feature film projects in fiction and documentary.
In 2013 she travels to Spain, where she is an intern at Rebelion Terrestre Films in Barcelona, working in project development and script analysis.
She teaches the Leveling Course for the BA in Film and Television at the Faculty of Arts (UNC) as well as the university extension course "Alternative Writing for Cinema".
In 2017, she attends the workshop "Creation, development and production of fiction and documentaries for Premium channels" with her series project "Tomorrow" at San Antonio de los Baños International Cinema School in Cuba.
Filmography:
2017 Se incendia (5')
2016 Lo que dure el amor (7')
2014 Prosopon (5')
2012 Jaune (Yellow) (26')
Filmography in our catalog