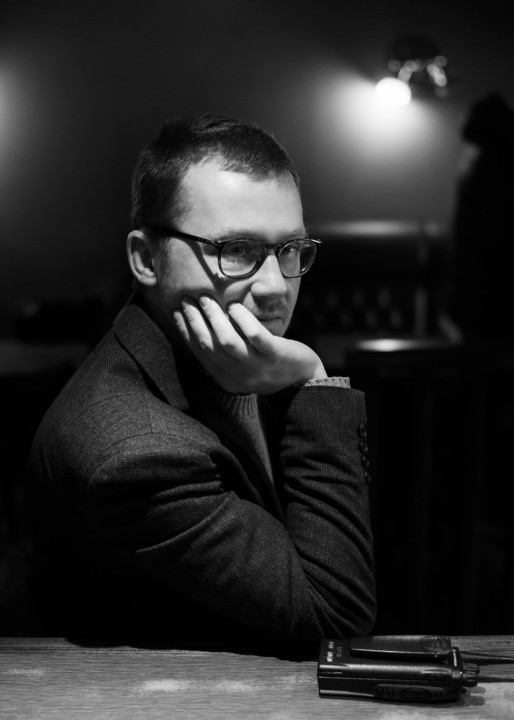 Roman Volobuyev
Roman Volobuyev, born on July 30th, 1977, in Moscow, URSS, is a film critic, a screenwriter and a director.
He began his career as a journalist working in the investigation department of the Obshchaya gazeta, he worked also as designer and as stringer photographer. He ran film reviews in major newspapers Izvestiya and Vedomosti, in such magazines as Premiere and GQ, he published articles in specialized film magazines Iskusstvo kino and Seans.
From 2004 to 2012 he was the editor of the Afisha magazine. He took part in writing the film guide 500 Films That Changed The World (2006, ISBN 5-91151-001-4), published in the series Afisha Guides. Together with the critic Stanislav Zelvensky he published film blog Spoiler and later participated in a collective blog Films and Festivals.
His publications in Afisha and his film blog received the Elephant Prize of the Guild of Film Experts and Film Critics of Russia. The prize was given in 2009 in the category "Film Criticism".
In 2007-2008, Volobuyev was the chief editor of the Russian version of film magazine Empire and in 2012, the deputy chief editor of the Russian version of GQ magazine.
In 2010, he became known as TV screenwriter. Together with Mikhail Shpirtz, he wrote a screenplay for the sci-fi TV series Mediator based on two books by Alexander Mirer named House of Wanderers. The Mediator was produced in 2013 by Yusup Bakhshiyev.
Together with Elena Vanina, he wrote for the Dozhd TV Channel the screenplay for the TV series Tomorrow. According to Volobuyev, it is a "black comedy dedicated to the work of a fictional presidential administration in a fictional year 2018". Only a pilot episode has been already shot (by Volobuyev himself in 2013).
In winter 2014, he participated as a script doctor in the TV series Quest, prepared by the producer Aleksandr Bondarev for the STS TV Channel.
As actor, he participated in the projects by the film director Valeriya Gai Germanika. In 2010 he had a role in the clip Nobody survived by the group Gleb Samoiloff & The Matrixx; in 2012 he played a sex maniac in the 12th episode of the TV series Brief Guide to a Happy Life. A year later, he had a cameo role in Boris Khlebnikov's series Salacious.
Actor
2011 — Brief Guide to a Happy Life (TV series) — Yuri, sex maniac
2014 — Salacious (TV series) — episode
Screenwriter
2014 — Tomorrow (pilot episode of TV series)
2014 — Mediator (TV series)
2015 — Cold Front
Director
2014 — Tomorrow (pilot episode of TV series)
2015 — Cold Front
Filmography in our catalog