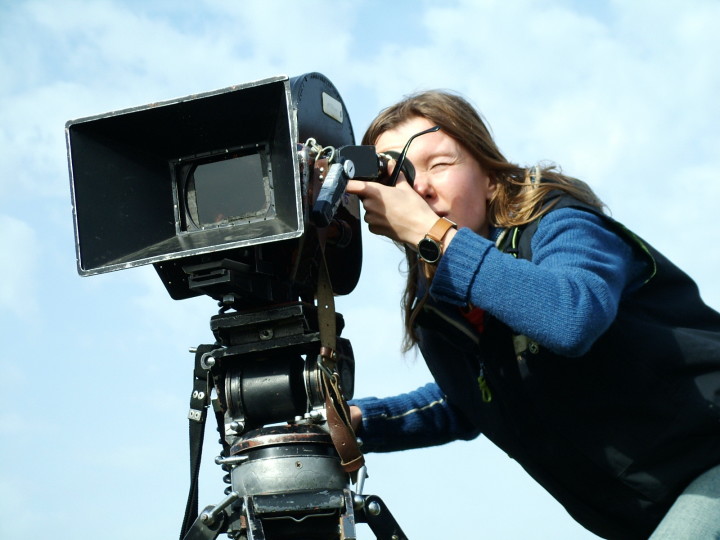 Nataliya Babintseva
documentary director and journalist
In 2005 Nataliya graduated from the Russian State University of Cinematography named after S.Gerasimov (VGIK) and in cooperation with the course mates founded KinoKi film studio. Her debut was the film "Greenhorn" about the life of teenagers from the small Crimean village, who were interested in esoteric theories and imagined themselves to be fantasy heroes. Natalia is the author of the Russian TV film about the Berlin's Museum Island reconstruction ("The Island and the Treasure", supported by the Goethe-Institute, Moscow). In cooperation with the French producers she directed the film "Utopia Coordinates" dedicated to the Russian myths of the North Pole. "Museum "Revolution" is her third full-length project.
Director's Filmography
Greenhorn – 2003, director, script, documentary, short, 35 mm. Winner of international festivals: St. Anna Film Festival (Moscow),  Lodz Non-Fiction Films Festival.
Non-Natives – 2005, director, script, documentary, short, 35 mm, KinoKi Studio.
Poetry Video Series (based on the verses of contemporary Russian poets) – 2006-2008, feature, co-author with Denis Branitskiy and Fedor Kudryashev. Project participant of the MIFF-2007, Poetry Biannuals in Verona and Moscow, International Berlin Festival ZEBRA (Poetry Film Award).
Fairy Tale for Adults of the Younger Age – 2010, feature, 35 mm,  director, KinoKi Studio. Prize for Best Director at the International Festival of Short Films (Lago, Italy).
Utopia Coordinates – 2013, documentary, 52 min., co-producer with Denis Branitskiy, script, Russia-France, KinoKi Studio-Paulsen.
The Island and the Treasure – 2013, documentary, 46 min., director, script, Omami Studio (broadcaster – National Kultura Channel)
Filmography in our catalog