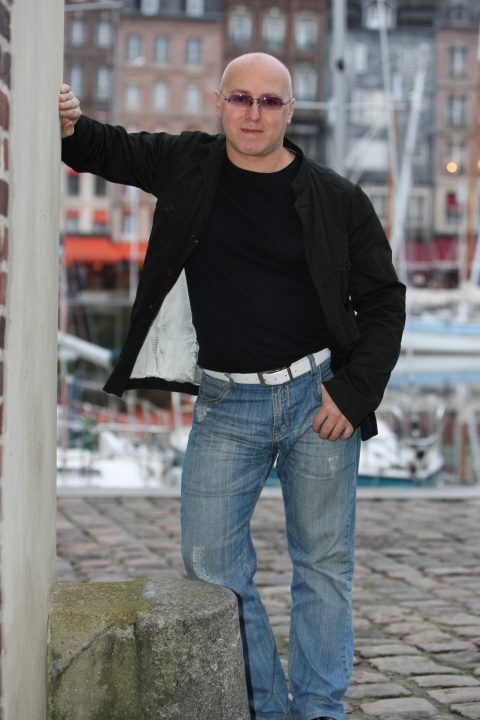 Mikhail Kosyrev-Nesterov
Born in 1963 in Moscow. Graduated from VGIK (1991, workshop of I.Talankin). His student movies were shown and marked by various awards at Russian and International film festivals — in Montreal, London, Rimini, Berlin, Tokyo, Calcutta, Moscow, Susdal and other. In 1998 — 1999 — producer of the film programs of Foreign broadcasting at NTV channel. Filmography (scriptwriter, director, producer): 1987 – Apparition to an Adolescent Michail (short, course work); 1991 – The Path (diploma); 2000 – Namaskaar (doc); 2005 – Five Days of Viacheslav Samodurov (doc); 2008 – OCEAN (Russia-Cuba) (debut), 2014 – JOURNEY TO THE MOTHER (Russia-France).
The film director, Mikhail Kosyrev-Nesterov is a participant of more than 70 world film festivals.
His debut film OCEAN (2008) was entirely filmed in Cuba. The Cuban Institute on Cinematographic Arts and Industry (ICAIC) was a partner. The world premiere took place at the Tokyo International Film Festival in the fall of 2009. The film is a participant in Kinotavr competitive programme, the Fort Lauderdale International Film Festival (Florida, USA), the Sao Paulo International Film Festival (Brazil), the IFF in Trondheim (Norway), the IFF in Santa Barbara (USA), the IFF in Palm Springs (USA), Russian Film Festival To Love a Person (Chelyabinsk). The prize for the best debut of the 16th Russian Cinema Festival in Honfleur (France), Special Prize of the Stalker Festival Jury, Prize for the Best Foreign Film Festival in Phoenix (USA), Press Jury Prize for the Best Film and for Best Actress Mons Douane Gonzalez at the Cheboksary International Film Festival, Golden Garland for the best story film at the Honolulu International Film Festival (USA) and many others. There are more than 25 international festivals and programmes. In 2009, the film was screened in the United States by the American Film Institute (AFI) Festival. The film had its premiere at the Lincoln Centre (New York) and AFI Silver Theatre (Washington) in 2009.
The Russian-French film JOURNEY TO THE MOTHER (2014) with the participation of the recipient of the Cannes Film Festival Golden Palm, Adele Exarchopoulos is the participant and multiple winner of more than fifty foreign and Russian film festivals. Its world premiere took place at the International Film Festival in Goa (India) at the end of December 2014, then in Singapore. The film participated in film festival programmes in the USA, the Netherlands, China, France, Spain, Canada, Israel, Sweden, the UK, South Africa, Italy, Iceland, Guatemala, and Brazil. The film was awarded with several Grand Prix of International Film Festivals (Netherlands, Germany, Russia, Italy). The awards were given to all the main filmmakers.
Filmography in our catalog