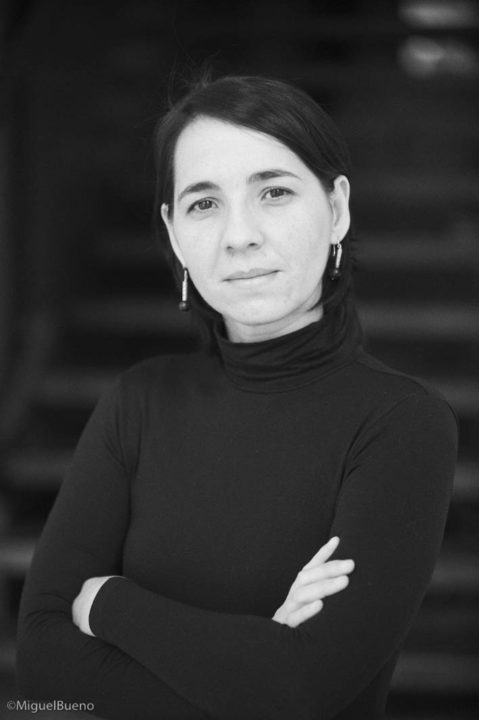 Marcela Zamora
Marcela Zamora has a degree in Journalism from the Latin University of Costa Rica in 2004. She graduated from the International Film and T.V. School from San Antonio de los Baños Cuba (EICTV), in 2007, specializing in Direction for Documentary filmmaking. She has directed several documentaries in El Salvador, Nicaragua, Mexico, Venezuela, Costa Rica, Cuba and the United States.
Her filmography includes the medium-length documentary Xochiquetzal (2008) and five feature films: Maria in nobody's land (2011), The Broken Mirror (2013), Las Aradas: Slaughter in six acts (2014) The room of bones (2015) and The Offended (2016). These films have participated and have been awarded in international film festivals in North and Latin America, Europe and Asia. The Offended premiered at prestigious IDFA 2016 (International Documentary Film Festival), the most important documentary film festival of the world.
She has been invited as speaker to several universities in the United States, Mexico, Colombia and Central America, as well as to the FNPI (García Márquez Foundation of New Latin American Journalism). She has given documentary direction workshops in Venezuela, Nicaragua, Costa Rica, Panama and Mexico.
Her documentary film The room of bones (2015), had its international premiere at the Jihlava International Festival in 2015, and it was also presented at the Ambulante Festival, the Margaret Mead Festival (NY), the Icaro Festival in Guatemala, where it was awarded best Central American documentary film; and in DOCSBARCELONA 2016, where it won the "International Amnesty" award and a mention of the jury.
She has been part of the jury at international festivals such as ZINEBI (Bilbao), MARFICI (Argentina), International Film Festival on Human Rights in Geneva (Switzerland) and the Gabriel García Márquez Journalism Award (Colombia).
She has also directed important campaigns for UNESCO and the Friedrich Ebert Foundation, among others.
In August 2015, the prestigious independent film festival MARFICI in Mar de Plata, Argentina made a retrospective of Marcela Zamora in honor of her work as a documentary filmmaker. She has also been selected by Forbes Magazine as one of the most influential women in Central America in 2014, 2015 and 2016.
Her documentary films have had the support of renowned international funds such as: Just Films NY, the Ford Foundation, Open Society, ICCO Italy, CAP Spain, IDFA Netherlands, Ministry of Economy of El Salvador, FOPROCINE Mexico, Women Make Movies New York, UN Women, ILO, UNFPA, UNDP, among others.
At present, she owns her own production company called Kino Glaz.
Filmography in our catalog