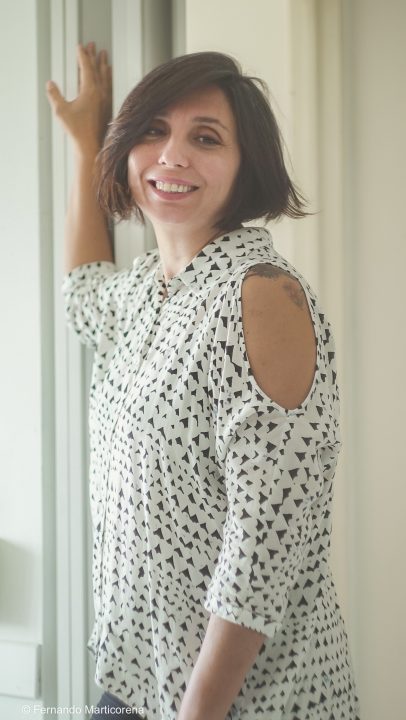 Lucía Vassallo
Director, Screenwriter, Producer
Born in Buenos Aires in 1976, she graduated as a director of photography at the National School of Cinematographic Experimentation and Realization. She has been working for twenty years in the audiovisual medium in the area of Photography and Direction, both in Argentina and in Europe.
"The Prison at the End of the World" is her first feature film as a director, a documentary winner of the INCAA 2010 Digital Movies Award, premiered in 2013 at the Mar del Plata Festival and at the Aljazeera International Documentary Film Festival, with a very good impact on other national and international festivals.
Her second documentary feature film "Phone Line 137" with a script by Marta Dillon was declared of interest by INCAA and was premiered internationally at the 41st International Festival of New Latin American Cinema in Havana and nationally in Official Competition of the Human Rights Section of the Festival of Independent Cinema (BAFICI).
She is currently in the post-production stage of "Exquisite Corpse", her first fiction project that was the winner of the INCAA First Opera Contest starring Sofía Gala, produced by Pensilvania Films (Argentina), in co-production with Brazil (Multiverso Producciones) and Spain (Intropia Media). Said film was in competition at festivals on the WIP stage, winning an award for sound mixing at FicViña 2019.
She is also in the post-production stage of her third documentary "Transoceanic" with Meritxell Colell Aparicio produced by Intropia Media (Spain), Paraiso Production Diffusion (France) and Pensilvania Films (Argentina). This production was selected in several festivals in the WIP section winning the following awards, "Klyazev postproduction" Award. Malaga Festival. 2019
DCP DELUXE Work-in-Progress Award at PUSH PLAY, FICX Industry Days – 57 FICX, Universidad Del Cine Award (FUC), Festival La mujer y el cine 2019 (Buenos Aires).
She is currently developing "Phone Line 137, the series" and her next fiction "Carousel".
Filmography in our catalog