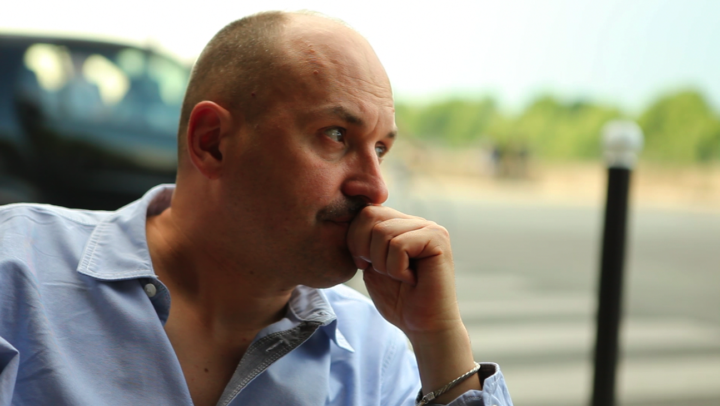 Ivan Bolotnikov
Born on 20th of February 1969 in Moscow.
In 1996, graduated in the History of Arts (department of History) at Moscow State University.
In 2004 graduated from High School of Scriptwriters and Film Directors (the studio of A. Herman and S. Karmalita).
In 2000 practiced as a producer at the movie of A. Herman "It's hard being a God" at Lenfilm Studios and Czech Republic
Selected Filmography:
Short film 'The Day I Approach Myself' (2003) has been shown at international film festivals around the world including Edinburgh, Rome, Teheran, Abu Dhabi and Rotterdam. It was listed as one of the best films from the last 15 years at the Mediawave Festival and featured in the show program of the Association of Czech Film Clubs (АČFK).
Documentary 'The Miracle of Daniel Kharms' (2006) was commissioned by Russian TV channel Culture and has been shown in the USA, New Zealand, Israel and Belarus.
Documentary 'A Melody for German' (2008) participated in the 2nd Russian Film Festival in London, UK, and the 11th Eurasian TV Forum (World of Culture category winner).
Documentary film 'Touch – Line' (2010) received the Jury Award at the 5th Cinema Without Barriers festival – Sochi, Russia and others.
Documentary 'The Theatrical Novel ' (2015) was commissioned by Russian TV channel
Feature Kharms (2016) – post-production he script received support from the Hubert Bals Fund (HBF), an initiative of the Rotterdam International Film Festival. Support has also been provided by the Russian Ministry of Culture and the major European foundation, Eurimages. It is a co-production with Lithuania and Macedonia.
Filmography in our catalog