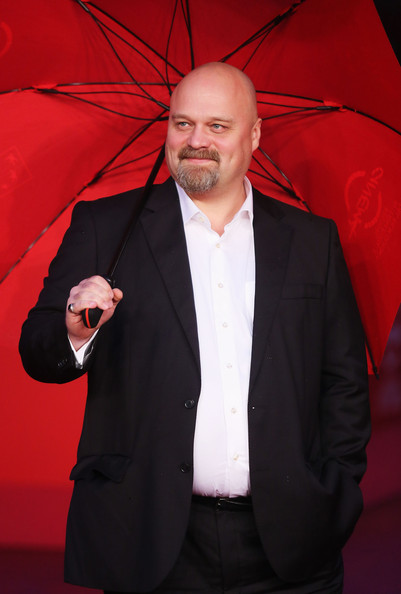 Alexey Fedorchenko
Aleksey Fedorchenko is a film director from Yekaterinburg, Russia who won accolades at the Venice Film Festival with the mockumentary First on the Moon (2005) and later with Silent Souls (2010), a magical realist tale about the long-extinct Finnic tribe of Merya. Since 2013 he is producing Space Mowgli, an adaptation of science fiction novella by Strugatsky brothers. His 2012 film Celestial Wives of the Meadow Mari has been selected to be screened in the Vanguard section at the 2013 Toronto International Film Festival.
Aleksey Fedorchenko was born on September 29, 1966 in Sol-Iletsk, in the Orenburg region of Siberia. After engineering studies, he worked on space defense projects in a factory in Sverdlovsk (Ekaterinburg). In 1990, he became official economist then deputy director of the Sverdlovsk State Studio. Since 2000, he has managed the studio's production department, and participated in the production of over 80 films. He has studied dramaturgy at the Russian National Film Institute, and written screenplays for documentaries that were awarded numerous prizes at festivals worldwide. Since 2004 Aleksey Fedorchenko is an co-owner, film director and general producer of "29 February " Film Corporation.  http://29f.org/
Aleksey Fedorchenko currently lives and works in Ekaterinburg.
Filmography 
Director
2014 – Angels of Revolution
2012 – The Fourth Dimension
2012 – Celestial Wives of the Meadow Mari /Nebesnye zheny lugodykh mari
2011 – Chronoglaz
2011 – Australia
2009 – Silent Souls
2009 – The Wind of Shuvgey
2008 – Bath Day
2007 – The Railway
2006 – Shosho
2005 – First on the Moon
2002 – David
2002 – Kids Of The White Grave
Writer
2012 – The Fourth Dimension
2011 – Australia
2008 – Bath Day
2003 – Okhota na zaytsev
2002 – David
2002 – Kids Of The White Grave
Producer
2014 – Angels of Revolution
2012 – Nebesnye zheny kugodykh mari
2011 – Australia
2009 – The Wind of Shuvgey
2008 – Bath Day
2007 – The Railway
2006 – Shosho
2003 – Okhota na zaytsev
2002 – David
Filmography in our catalog