Back to our catalogue
Karavaichuk. Beyond Love
original title: Karavaichuk. Vne lyubvi
2017, 35 min., color, Russian
biopic
concert
freaks
genius
last trip
long-liver
music
St. Petersburg
theater
virtuoso
vitality
COUNTRY: Russia
PRODUCTION :
CAST
Oleg Karavaichuk
CREW
Director :
Screenplay
: Svetlana Prokudina
Cinematographer
: Svetlana Prokudina
Producers
: Svetlana Prokudina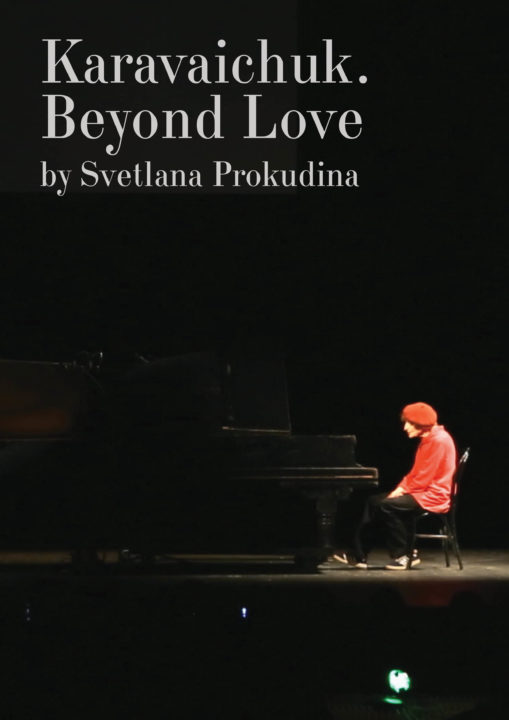 COMMENTS
Director's comment
Oleg Nikolayevich Karavaichuk was like a magnet that would attract very different people. At first, I did not even think about the film, I just wished to be near him. Karavaychuk is a riddle that puzzles many people. When he dies, I am sure that some will try to solve the riddle, explain it with words. But I think that Oleg Karavaychuk is a riddle to be admired, not solved.
SYNOPSIS
In Soviet times it was impossible to go to a concert of composer Oleg Karavaichuk. Because there weren't any. Karavaychuk's eccentricity was too bewildering for the culture officials of that time, and he was practically banned from performing in public. He began to work at the Lenfilm Studio and write film music there. Recognition came to Karavaichuk only in the 2000s. It is summer 2015 and Oleg Karavaichuk gives his "Pure Music" concert. Half a year later he travels to Spain, where rehearses again. While there he meets with journalists and talks about how he senses the smell of death in the streets of ancient Pamplona.