Back to our catalogue
WHO IS BEREZOVSKY?
original title: Berezovsky - eto kto?
2018, 293 min (10 ep), color, Russian
DOCUMENTARY CATEGORY :
Current Time / Politics
,
Portraits
COUNTRY:
Russia
PRODUCTION :
CREW
Director
:
Screenplay
: Andrei Loshak
Cinematographer
: Dmitriy Auroriv, Oleg Kochubey, Dmitriy Rudakov, Nikita Semenov, Evgeny Sinelnikov (London)
Producers
: Yevgeny Gindilis, Anatoly Golubovskiy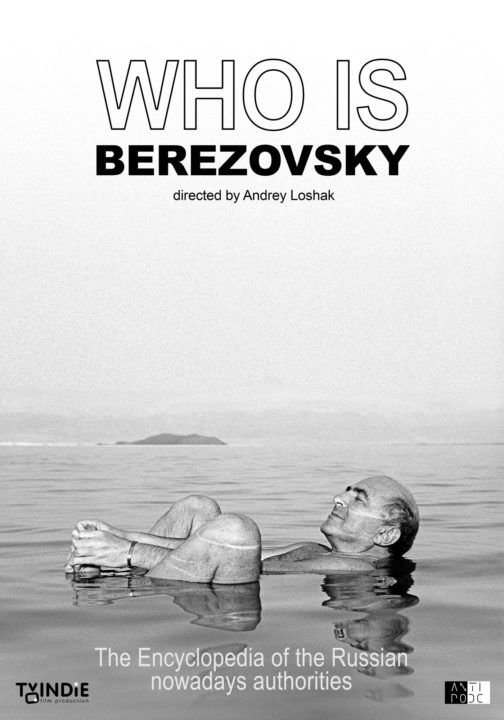 COMMENTS
10 TEASERS EP01 - EP10


SYNOPSIS
THE ENCYCLOPEDIA OF THE RUSSIAN NOWADAYS AUTHORITIES
The web-series is composed of dozens of unique interviews. These honest, free-spoken dialogues, pronounced in the atmosphere of complete confidence, depict the controversial public figure of Boris Berezovsky. The 90s are seen now as the most intense, the most remarkable decade in Russian history of the XX century and Berezovsky's involvement into the events of those days is discussed by the following interviewees: politicians, businessmen, journalists and media-managers, ex-wives, mathematicians, his early years' academic friends and those who belonged to the inner circle.
1962-1982, 1983-1990, 1991-1996, 1997-2000, 2001, 2002, 2003, 2004, 2005, 2006, 2007, 2008, 2009, 2010, 2011, 2012, 2013