Back to our catalogue
The Man Slayer / The Virgin / The Shadow
original title: Mehetapja / Süütu / Vari
2017, 140 min., color, Estonian-Spanish
beginning of the 20th century
family history
fate of a woman
love
Middle Ages
repressions
trilogy
CATEGORY :
Drama
COUNTRIES:
Estonia
,
Lithuania
PRODUCTION :
FESTIVALS & AWARDS
CAST
Rea Lest, Jörgen Liik, Toomas Suuman, Üllar Saaremäe, Priit Pedajas, Katariina Unt, Peeter Volkonski, Juhan Ulfsak, Ain Lutsepp, Mari Lill, Helena Merzin
CREW
Director
:
Screenplay
: Sulev Keedus
Cinematographer
: Erik Põllumaa (ESC), Ivar Taim
Producers
: Kaie-Ene Rääk, Rasa Miškinyté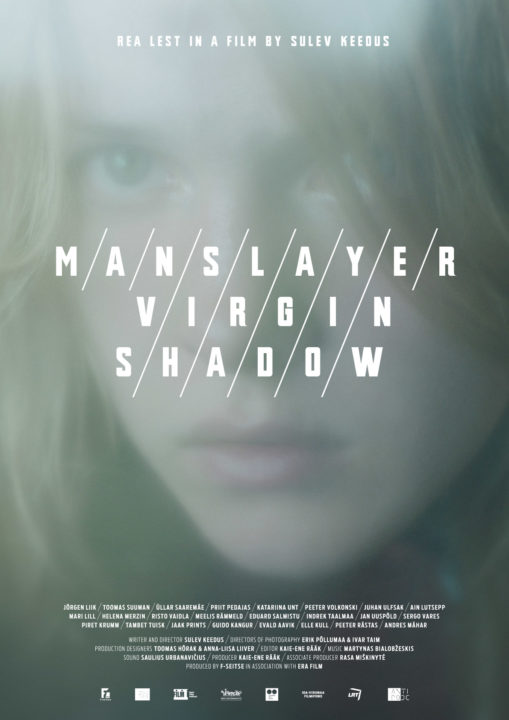 COMMENTS
FESTIVALS: Pune IFF 2019, Dhaka International FF 2019, Helsinki IFF / Love & Anarchy 2018, Seven Hills IFF 2018, Carl International Film Festival (Baltic Sea Competition) 2018, Shanghai IFF 2018 (Belt and Road Film Week), PÖFF /Tallinn Black Nights Film Festival 2017 (World Premiere)
SYNOPSIS
The Man Slayer employs a theme known in Scandinavian and Estonian folklore. The time frame of the story is from the early morning of a wedding day until the early morning of the following day. The characters are driven by force majeure – the local customs and rituals which were common a hundred years ago. The leading character Maara is a young bride who is about to start her life in her new family.
The Virgin, set in the spring of 1949, tells the story of a young woman called Elina, who has been deported from Ingria into Estonia. In fear of being deported to Siberia, she enters into a fictitious marriage with an Estonian man named Heino.  The wedded couple live in the verandah of the flat of Heino's uncle, each keeping to their respective corner and sleeping in separate beds. Someone informs the "the organs" (NKVD, the Soviet law enforcement agency) of the fictitious marriage and the couple are called in for interrogation. It is based on a true story.
The Shadow moves in the present, on the border areas between reality and fantasy. The main character, Luna Lee, has decided to flee from home. Is there something else besides emptiness somewhere? As luck would have it, she becomes a witness to the failing relationship between an unemployed actor and his wife. In contrast, Pastor Theophilus of St. Peter's congregation offers Luna Lee a contract with God. However, Theophilus ends up being useless as a savior as well.
The common link between the three short stories is the leading character: Maara, Elina and Luna Lee are all played by the same actress.
PRESS
A time-jumping triptych of female character studies, The Manslayer/The Virgin/The Shadow is a long-gestating, ambitiously scaled portmanteau project from veteran Estonian art house director Sulev Keedus…
Skilled at suggesting inner torment behind a placid facade, Lest's quiet intensity and moon-faced magnetism serve these anguished characters well. A strikingly avant-garde score, by Latvian composer Martynas Bialobzeskis, amplifies her emotional dislocation with its discordant scrapes and doleful drones. Most of all, the cinematography of Erik Pollumaa and Ivar Taim is exquisite throughout, with a lyricism to rival Tarkovsky and chiaroscuro worthy of Caravaggio. – by Stephen Dalton, The Hollywood Reporter
Sulev Keedus returns with another exploration of the human condition
The Manslayer/The Virgin/The Shadow plays a little bit like a composite of familiar tropes from Estonian cinema. The Manslayer brings to mind November's rural dirt, and The Virgin evokes the stifling atmosphere of the 1950s, as seen in The Fencer. While not exactly a return to Keedus' seminal early works, like Georgica and Somnambulance, The Manslayer/The Virgin/The Shadow offers an intriguing, if slightly disorientating, film experience. – by Tristan Priimägi, Cineuropa
There are films, where there is little to watch and a lot to think about. And vice versa – films, where there is a lot to watch and little to think about."The Manslayer / The Virgin / The Shadow" is a film, where there is a lot to watch and… a lot to think about. Keedus has said about his work: "Film is first and foremost a secret." We like secrets. – by Tiit Tuumalu, PÖFF
SULEV Keedus is a scriptwriter and director whose documentaries are fragile and beautiful and whose movies are hauntingly mysterious.
He was the first director I started working with. At first it was a bit strange, because I had pretty much no idea how a movie is shot – how it works on the set and Sulev is not a man of many words.
So we just met on the set, said 'Hello' and started shooting, or in my case discovering this new world. All his directions and proposals were very delicate, only a few words maybe. But the atmosphere he managed to create on the set was so strong that sometimes no words were needed. That was the magical element I really enjoyed while working with him. – Rea Lest, Close-up Culture
Sulev Keedus is one of the most praised and definitely most sophisticated auteurs of Estonian cinema. To be honest, I know no other director, whose films offer so many different philosophical allusions or have such interesting cultural backgrounds. The plurality of ideas can seem almost absurd in his movies, but somehow he always manages to make the film into ta convincing whole. – by Silver Oun, NISIMAZINE