Back to our catalogue
The Day of Chocolate
original title: Dzień Czekolady
2018, 86 min., color, Polish
CATEGORY :
Mystery
COUNTRY:
Poland
PRODUCTION :
FESTIVALS & AWARDS
CAST
Julia Odzimek, Leo Stubbs, Dawid Ogrodnik, Katarzyna Kwiatkowska, Witold Debicki, Magdalena Cielecka, Barbara Kurzaj, Tomasz Sobczak, Katarzyna Zawadzka, Marek Bukowski
CREW
Director
:
Screenplay
: Jacek Piotr Blawut, Anna Onichimowska
Cinematographer
: Radoslaw Ladczuk
Producers
: Anna Bławut-Mazurkiewicz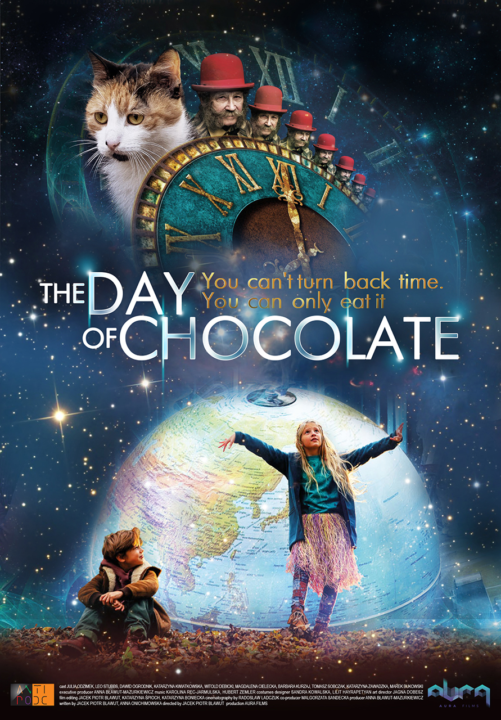 COMMENTS
FESTIVALS: FIFEM, Montreal International Children's Film Festival 2019, International Young Audience Film Festival Ale Kino in Poznań 2018, PÖFF (Just Film Competition) 2018
The film is made in anime convention inspired by films by such creators as Hayao Miyazaki, Mamoru Hosoda and Makoto Shinkai. It's a life-action film but uses a lot of elements that are characteristic of anime style like: different framing, staging, and working with time. "The Day of Chocolate" is a proposal of the art-house cinema directed to young audience. The Day of Chocolate received the Krzysztof Kieslowski ScripTeast Award for the Best Eastern and Central European Script, at the Cannes Film Festival, in 2010.
SYNOPSIS
 You can't turn back time. You can only eat it
Dawid watches a new neighbour move to a house next door. The girl is wearing a Hawaiian hula skirt. Most probably, he also learns why Monika's grandma has gone away to Hawaii. Most probably, he's going to tell her that his sister is a cat now. For sure, the boy and the girl will be brought closer together by their strength in order to save their memories about the loved ones who departed this life. The mad Time Hopper will help them cross the gate in an old clock that leads to a place where time rules are completely different.