Back to our catalogue
OFFENDED
original title: Los Ofendidos
2016, 85 min., color, Spanish
Alfredo Stroessner
confessions of an executioner
dictatorship
escuadrones de la muerte
family history
human rights
memoirs
military junta
repressions
The Act of Killing
The Look of Silence
torture
DOCUMENTARY CATEGORY :
Social / Society / Human
COUNTRIES:
El Salvador
,
Mexico
PRODUCTION :
FESTIVALS & AWARDS
CREW
Director
:
Screenplay
: Marcela Zamora
Cinematographer
: Álvaro Rodríguez
Producers
: Julio López Fernández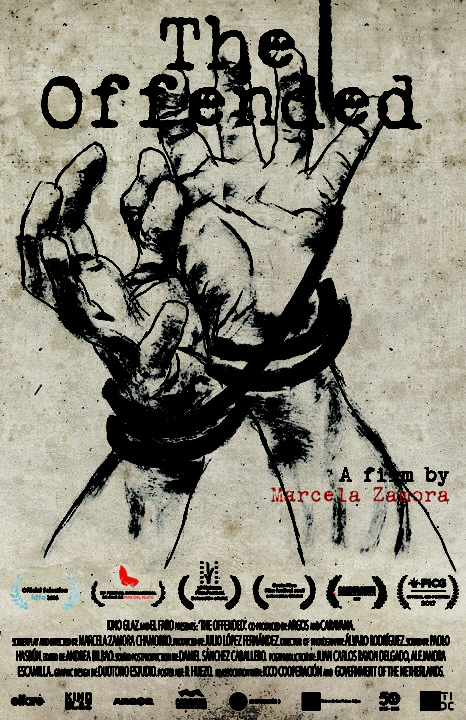 COMMENTS
IDFA 2016, International Premiere
Mar del Plata international Film Festival 2016, Latin America premiere
AMBULANTE, México 2017
Festival Internacional de cine de Guadalajara 2017
SYNOPSIS
In the Salvadoran civil war, my father and thousands more were captured and tortured by the State. These are some of their stories.
When I turned 33, my mother told me that my father, during the Salvadoran civil war, had been captured and tortured for 33 days by the National Police. Two years later I had the courage to ask him and other men and women about those days. These people do not ask for revenge, all that they ask is to know the truth.