Back to our catalogue
October Vacation
original title: Otpusk v oktyabre
2023, 112 min., color, Russian
CATEGORIES :
Drama
,
Surreal
COUNTRY:
Russia
PRODUCTION :
CAST
Maria Matsel, Gennady Blinov, Anna Zavtur, Evgeny Tkachuk
CREW
Director
:
Screenplay
: Roman Mikhailov
Cinematographer
: Alexey Rodionov
Producers
: Julia Vityazeva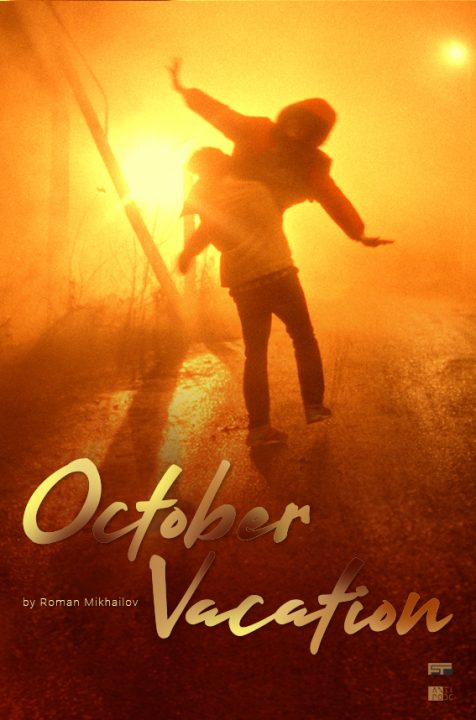 COMMENTS
DIRECTOR'S NOTE:
There are a lot of interpretations of this movie, as well as of the first and the second our movie, now we see many long writings in blogs where people present their own interpretation of our first movie. My own interpretation was the following. The actress Sveta lives in 1979, what we see on the screen is her dream about the future. At the end of the movie she finds the key and returns back to her own time. During all the movie we see that she differs psychophysically from others, it seems that she lives in the past. She uses modern gadgets however her actions, reactions etc are not very modern. Well, it is possible to write a whole book based on this story and details we tried to show… In a sense, this story is an attempt to understand our past not on the level of ideology but on the level of hidden patterns.
This is a simple scheme of independent movie production. It can be called a wave of poor-pure cinema.
SYNOPSIS
A young actress called Sveta graduated from the academy of dramatic arts. She lives in Saint-Petersburg and dreams not to act in ordinary series, but play serious roles in serious movies. She has luck and enrolls to a vibrant Bollywood project that gathered movie stars, best deejays and choreographers of the country. But everything turns out to be not that simple. Nobody knows the script, according to which the film's being shot, performers have been living in a small hotel for months and don't quite understand, what's going on. In turns out, that besides the main filming process performers, the deejay and choreographers take part in a strange play. Sveta gets into that play too. Soon time frames fade away and it becomes unclear, if she's sleeping or not, living in our days or in the late 70s? Perhaps, everything that happens is a dream of a young Soviet actress from the 70s about the future.