Back to our catalogue
MILKFORMADNESS
original title: Molokobezumia
2018, 60 min., b&w /color, Russian
visual anthropology
DOCUMENTARY CATEGORY :
Postdoc
COUNTRY:
Russia
PRODUCTION :
CAST
Oleg Mamikin, Natalya Panfilova, Aripula, Lavanday
CREW
Director
:
Screenplay
: Sergey Kavtaradze
Cinematographer
: Grigoriy Apalyays
Producers
: Sergey Kavtaradze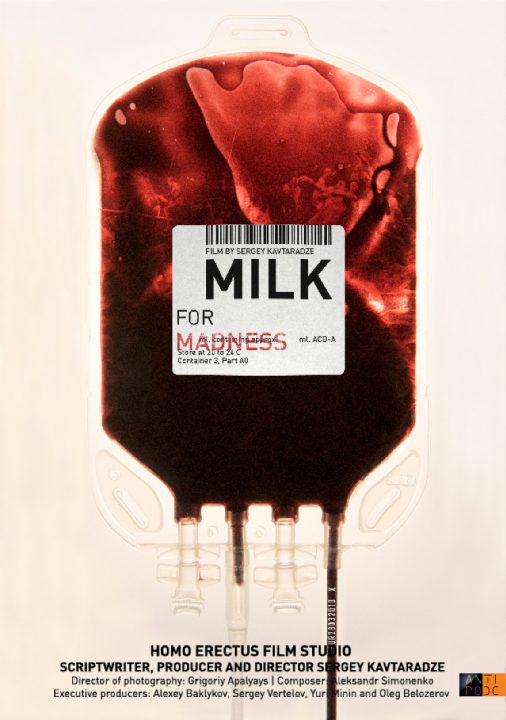 COMMENTS
Director's notes:
…During filming we were able to capture a choreographed sagne as well as a spontaneous sagne that arose as a result of an interpersonal conflict.A comparison of the two recordings show that the reactions of those watching the "staged" battle did not increase in intensity until three to five minutes after the first stick fight began (there was no traditional hymn singing before the fight and it only started some 30 minutes later). The combatants then gradually started picking out their opponents based on existing conflicts and contradictions. During both sagne there was a kind of social facilitation — the speed and power of strikes increased when other combatants were also fighting. As the sagne progressed, more and more warriors joined in the confrontation. Note that a similar process of joining in a fight is characteristic even of non-human primates (the Rhesus macaque) (Baron and Richardson, 1998: p. 151). The phenomenon of the sagneis an example of preparing for and taking part in an intragroup confrontation. It is an elaborate sexual cycle in terms of its primary symbolism — demonstration (parade) →physical battle →securing the status of the dominant male, or proclamation of a new victor →first choice of female. "War archetypes: violence, the unconscious and struggle for basic needs". – Sergey Kavtaradze
Exsecutive producer's notes: Somalia is a land with plenty in it. Plenty of Gold and Uranium, plenty of fish and lobster. It even holds the longest coast in the whole African continent. But sadly, the land of Somalia also contains plenty of war. The longest civil war have deteriorated this land. It became one of the main points of focus of our film "MILKFORMADNESS. – Sergey Vertelov
Composer's notes: The film Milkformadness is a fascinating project for me as a composer: from both the creative side and it gave me the opportunity to fully realize my ideas (a change with two symphony orchestras, choral performance).Twenty-minute symphony which was written specifically for this movie has highlighted the drama for a whole part of the movie. As if music comes to the forefront and creates color, rises above the problem and creates subjectivity, with hypertrophied march at the end of the film, which symbolizes an aggressive attempt to break out of the chain of aggression. – Aleksandr Simonenko
SYNOPSIS
This is an insight into unconscious state of mind.
Through the story of Afghanistan war on Soviet side veteran who is working at the ship and experiences problems with aggression and through the ancient world that shows the true essence of war – from its birth to the the tragical consequences.
The history repeating – the archetypes of war inside humanity.