Back to our catalogue
CROWD
original title: la Multitud
2013, 60 min., color, Russian-Spanish
amusement park
history of architecture
military junta
Russian immigrants
totalitarianism
TV tower
CATEGORY :
Debut
DOCUMENTARY CATEGORY :
Postdoc
COUNTRY:
Argentina
PRODUCTION :
FESTIVALS & AWARDS
CREW
Director
:
Screenplay
: Martín M. Oesterheld
Cinematographer
: Guillermo Saposnik
Producers
: Laura Bruno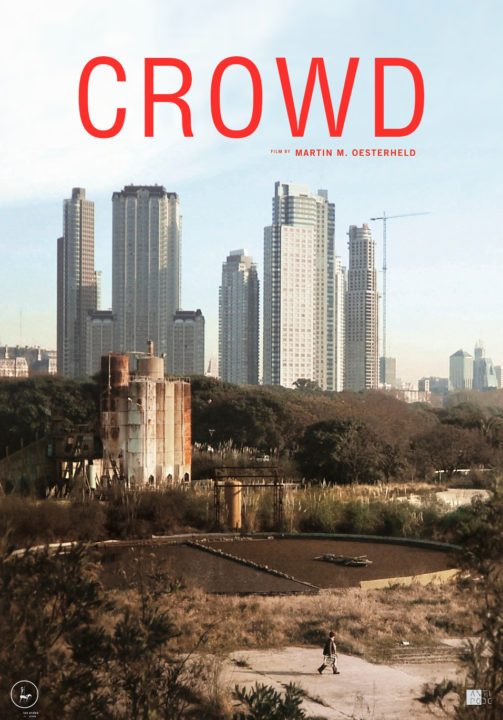 COMMENTS
Director´s note:
The imagined crowds that would enjoy Boca´s Sport City and the City Park are not present on these locations, designed and built by the Military Regime during the sixties and the early eighties.
These two spaces today in oblivion have been designed as symbols of a plunge into the future and its inexorable progress. The documentary proposes to contrast this promise with the actual surroundings, basically slum areas inhabited by immigrants who build their existence upon the debris of these two public spaces. I´m interested in exposing how these new multitudes live, coexist, build and occupy the settlements, known as the Rodrigo Bueno and Villa 20 neighborhoods.   The characters in the film are lonely walkers in a territory doomed in neglect, over the ruins of a foreign past. Once we set to observe from a silent position we establish a new center and a new periphery, therefore the city we are interested in is the city of settlements, garbage dumps, tall grass, abandoned spaces, construction processes, anonymous urban agglomeration, longings and feelings. The main characters of La Multitud distantly watch the new buildings in the skyline as we see facing south a somber tower that reminds us of the debt, an image that turns the familiar into strange, that provokes a disorientation. By this, I intuitively proposed myself to go back and watch these spaces from the walkers´ point of view, the estrangement of the known place through the vulnerable condition of the past by the works of oblivion.
SYNOPSIS
In the margins of the city, two lots sharing coincidences are placed in a dialogue. They were both locations for entertainment built by different dictatorships: The Sport City of La Boca was built during Ongania's  de facto government, and the Interama amusement park opened near the end of the last military regime. Today both places are in ruins and their surroundings harbor settlements and shanty towns where thousands of families live, many of them migrants and in extreme poverty. Through a thorough investigation, Oesterheld becomes an explorer with a privileged eye who films the transit of those characters as they frequently pass though these places, and he depicts the present day over the tracks history left on the urban landscape. The result is a Buenos Aires City seen from its ends with perplexity, beauty, emotion and a neutral eye. The film combines densities with an analytical storytelling that is yet deeply atmospheric and transforming through the reality it manages to capture.