Back to our catalogue
Long Echo
original title: Langes Echo
2016, 87 min., color, Russian-Ukrainian
cruelty
Donbass
hicksville
post-Soviet space
russian-ukranian war
Ukraine
Zoo
COUNTRY: Germany
PRODUCTION :
CREW
Directors :
Screenplay
: Lukasz Lakomy, Veronika Glasunowa
Cinematographer
: Caroline Guimbal
Producers
: Eva Blondiau, Elmar Imanov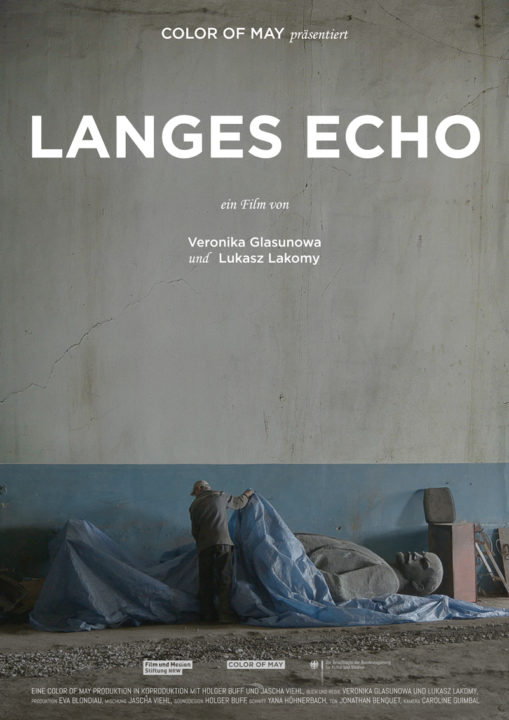 COMMENTS
Director´s statement
Is it possible to survive in an atmosphere of total powerlessness? What opportunities offers a life in which you are completely disenfranchised? How important then become imagination and faith?
SYNOPSIS
"Long echo" – Of the explosion not far from the city? Of the time when the people searched for a new idea for their country? Or from the Maidanrevolution that seemed to divide the country into two camps? Or is it more the long echo of Soviet thinking in Dobropolje and representative for the entire eastern Ukraine that led to the bloody conflict?
The film portrays the place Dobropolje, in the east Ukraine – 70 km from the separatist border away- and some of it´s people. The protagonists are inventive and grasping: they redirect a single club, build a zoo with chameleons that must be smuggled over the new border. They play in a heavy metal band and drive taxi.
The film shows a region that not only in Europe kept playing on our minds for many months. It shows people on the periphery of the war, how it changed their daily lives and how people react on their new and old needs. Their struggle for survival is sometimes not without quirky moments that give the film an unexpected lightness.
The two directors Veronika Glasunowa and Lukasz Lakomy have begun long before the war started with the preparations for the film. This enabled them to build a relationship of trust that even in wartime had stock and has helped to get extraordinary insights.